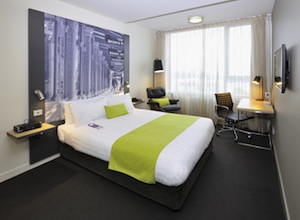 News
Mercure Newcastle Airport officially opens
The Mercure Newcastle Airport has been officially opened with a ceremonial ribbon cutting led by Hilton Grugeon of GWH Build, the Mayor of Port Stephens Bruce MacKenzie and Rear Admiral Peter Ross Sinclair, former Governor of NSW.
The event was attended by the CEO of Newcastle Airport, RAAF representatives, leaders of Port Stephens, Newcastle and Hunter Valley tourism bodies, AccorHotels executives as well as local dignitaries and business owners, keen to welcome the new hotel – the only accommodation offering located at Newcastle Airport.
Lindsay Leeser, Vice President Development and Franchise AccorHotels Pacific said "We are honoured to be working with hotel owners GWH Build who have created an exceptional building, and we are very excited to be officially opening Mercure Newcastle Airport which will act as a convenient accommodation option for passengers travelling through Newcastle Airport and onto further destinations.
"The hotel is a milestone development for AccorHotels and Newcastle as it will service the well-connected gateway to the Hunter Valley, Port Stephens and Central Coast regions which is a key contributor to tourism in NSW and we look forward to generating further business to the region with the opening of Mercure Newcastle Airport."
Peter Cock, CEO of Newcastle Airport said "Today is a significant day for the region and having a hotel located at the airport is vital for the region's development. The expansive network the Mercure brand brings to our region is huge and we are excited to be part of the growing transport hub that surrounds Newcastle Airport".
In officially welcoming Mercure Newcastle Airport, the Mayor of Port Stephens, Bruce MacKenzie said he was extremely proud to be part of the hotel's opening as it represents a coming of age for Newcastle Airport and will bring a significant boost to the Port Stephens economy. Mayor MacKenzie also lauded the hotel for its conferencing and event facilities which will be of huge benefit to businesses in the area.
The $15 million, 95-room new build hotel features contemporary sound-proofed guestrooms with high speed wireless broadband, blackout blinds, iPod docking stations, Foxtel and smart TV's. Spacious family rooms which can sleep 4 people are also a feature.
A modern gymnasium saturated by natural light will be available for guests 24-hours a day and the hotel's Mach One Restaurant and Bar will offer a seasonal, locally sourced menu and will be open for breakfast, lunch and dinner.
There will be four purpose-built conference rooms which can hold up to 150 delegates and all rooms are bathed in natural light, come with 3m high ceilings and feature the latest in audio-visual technology.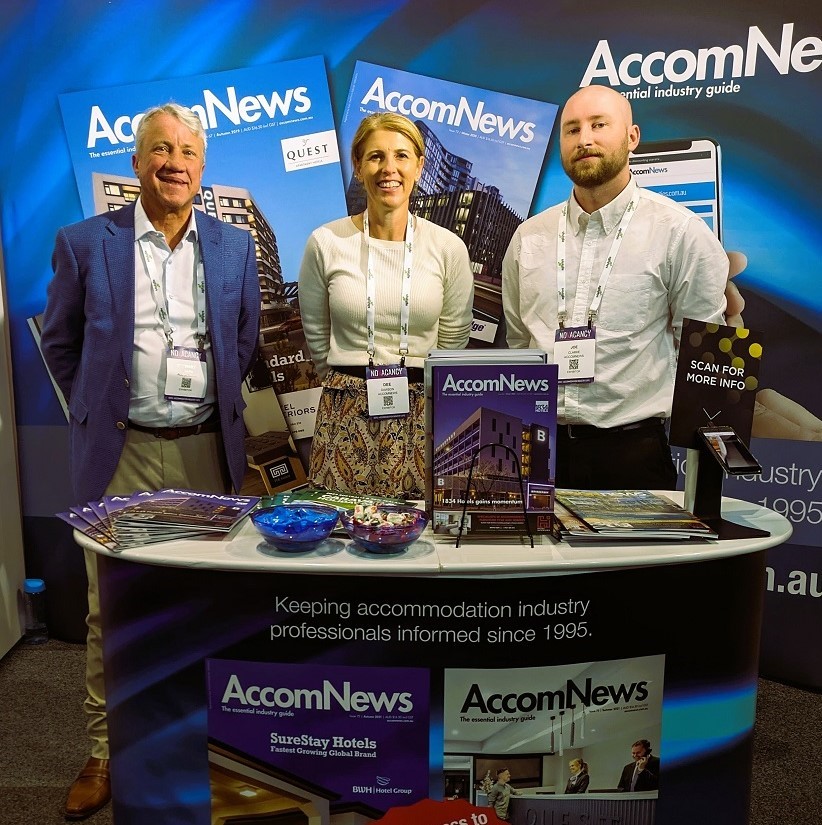 AccomNews is not affiliated with any government agency, body or political party. We are an independently owned, family-operated magazine.