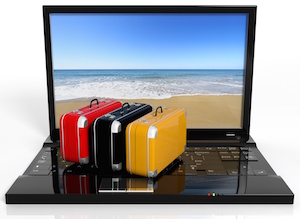 News
TripAdvisor describes online booking rollout, explains why it is not an OTA
accomnews asked TripAdvisor what Australian hoteliers should expect from the instant booking rollout.
We received the following response:
"We are forming partnerships with hotel suppliers, and connectivity providers, around the world to add inventory to our instant booking platform, which is currently available to consumers in the US and being tested in several other English speaking markets including Australia.
"Instant booking will gradually roll out to additional markets over time. As a reminder, instant booking allows consumers to book with a partner or hotel without leaving the TripAdvisor site experience."
The online channel also made clear it shouldn't be mistaken for an OTA.
A spokesman informed accomnews that the reason for: "TripAdvisor not being considered an OTA is since they connect supply, while OTAs control supply."
"TripAdvisor does not process the payment or handle customer care – the partner (i.e., merchant of record) handles both. Also, OTAs have the opportunity to participate in the TripAdvisor instant booking channel alongside individual hotel brands, which is not currently possible within existing OTA channels."