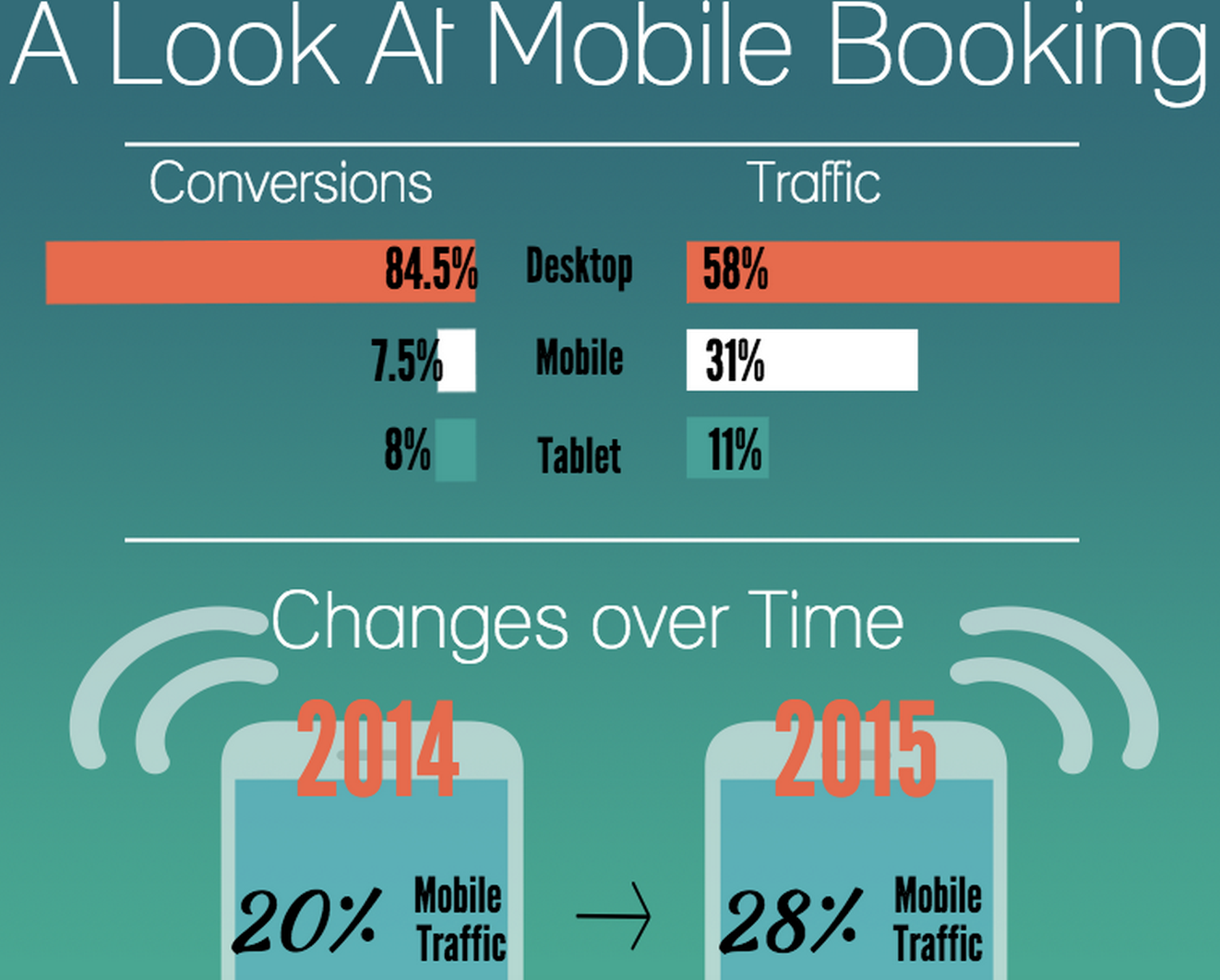 News In Brief
What does the affect of mobile booking on travel sales really look like?
A new infographic illustrates just how much mobile traffic is taking over the industry.
It was created by Springmetrics and shows that mobile traffic has increased eight per cent in the last 12 months alone.
The infographic also shows that 61 per cent of mobile travel shoppers use their device while at home and 32 per cent of mobile shoppers earn more than $100k per year.
Check out the full infographic here.