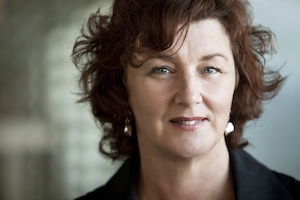 News In Brief
Co-creator of TV phenomenon Offspring debuts at The Como Melbourne as part of the MGallery Literary Collection of events
The MGallery Literary Collection of events, which launched earlier this year at Mount Lofty House in the Adelaide Hills, is about to roll into Melbourne with The Como Melbourne hosting a literary night to remember in September.
The Como Melbourne will be hosting a four-course dinner complete with French Champagne on arrival in the penthouse on Thursday 17 September while Debra Oswald, author of Useful and co-creator of the TV series Offspring talks through what it takes to write and create successful TV shows and novels.
The event will be compared by a Sarah Greentree from The Wheeler Centre and guests can expect a lively discussion with Oswald, who is also responsible for writing scripts for The Secret Life of Us, Police Rescue and everyone's favourite, Bananas in Pyjamas.
Cast members of Oswald's hit TV shows will be in attendance, along with a number of her co-writers.
In April 2015, the MGallery Collection of nine hotels in Australia announced a literary collaboration with The Wheeler Centre, a cornerstone of Australia's literary activity.