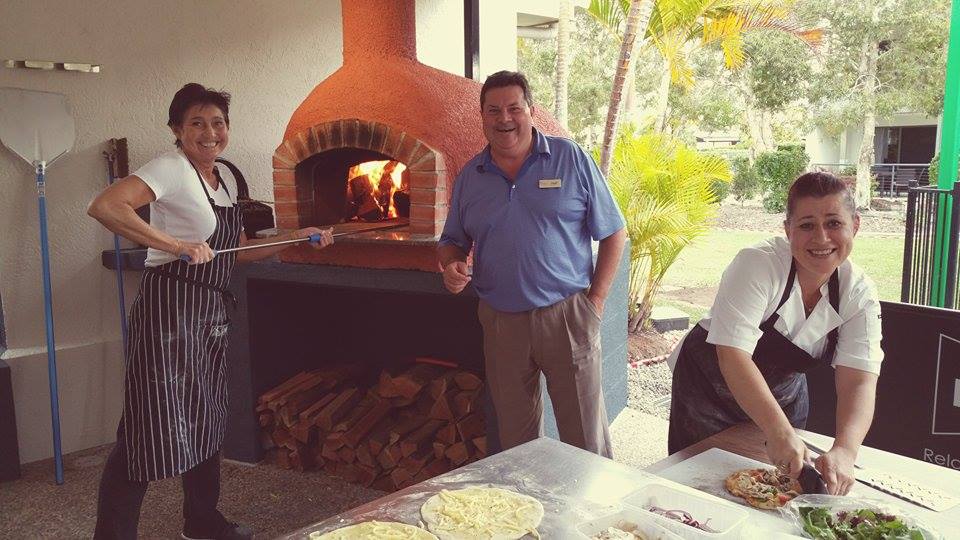 News
Ivory Palms Resort unveils new wood fired pizza oven
accomnews attended the unofficial opening of Ivory Palms Resort's newly finished café and bar in Noosa on Friday, as they featured their new wood fired pizza oven.
Resort manager Geoff Hussin proudly told us: "We have recently finished extensions to our café and bar, which included us craning in a wood fired pizza oven. We have spent the last weekend with a chef, practising."
The new wood fired pizza oven is currently open for business every Friday and Saturday in preparation for the school holidays when it will be open every night.