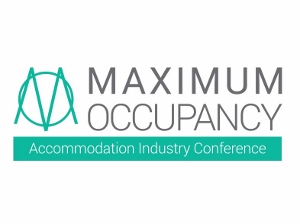 News In Brief
Maximum Occupancy Accommodation Industry Conference registrations now open
Australasia's leading accommodation industry conference Maximum Occupancy is on again this time in Sydney and is also being welcomed to Auckland for the first time this November.
Designed for hotel and accommodation providers of all types and sizes, this one-day event focuses on everything a hotelier needs to know on how to drive more direct bookings, gain market share, maximise revenue and market your brand on all platforms today.
A powerful list of speakers have been confirmed, including international and Australian speakers from Booking.com, Google, Facebook, TripAdvisor, Uber, Deloitte Australia, Star Ratings Australia, Rate Gain, HotelTonight, Quest Hotel Apartments, Mantra, Amadeus and Australian & New Zealand Revenue Management Association, and many more.
Maximum Occupancy will present the latest trends, industry data and case studies from world leaders in travel and accommodation. Standby throughout the day for an insight to successful hotel business strategies, ways to tackle the ever-changing industry, how to stay informed of new technologies, promoting your own brand – and of course – the excellent opportunity to rub shoulders and network with other delegates from the industry.
Early bird tickets are now available for purchase.
Visit www.maximumoccupancy.com.au for more information, to purchase tickets, and to view last year's photos and video.