News In Brief
TripAdvisor findings show Australians becoming eco-conscious in travel planning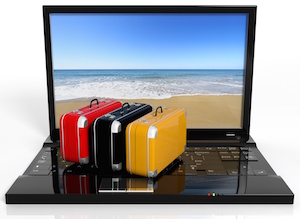 TripAdvisor has shared findings that 1 in 3 Australians are planning to make more eco-friendly travel choices when planning their trips in the next 12 months, according to a travel survey of 5,416 Australian respondents.
Among practices adopted by Australians to make their holidays greener, the most popular was ensuring that lights were switched off when they were not in their rooms (94%), followed by participating in the hotel's linen or towel re-use programme (88%), switching off their air-conditioning (86%) and purchasing locally sourced products (82%).
Travellers responded that one of the key barriers to achieving a truly green friendly holiday was the difficulty in finding useful information to enable them to be more eco-conscious, with 29% attributing a lack of knowledge prohibiting them from pursuing green alternatives. Nearly two-thirds (61%) said they were more likely to book an eco-friendly accommodation option if there was more information available online.
"Environmental issues are top of mind for many Australians," said TripAdvisor's Janice Lee Fang, Communications Director, Asia Pacific. "It is heartening to see that travellers are getting more conscious about their impact on the environment and in turn accommodation providers and tourism operators are beginning to bridge the gap, providing more information and making upgrades to their services to deliver a higher standard of ecotourism."
TripAdvisor also revealed a list of environmentally-friendly B&Bs available in Australia, which have been ranked based on the quality and quantity of reviews and ratings on properties recognised with the Platinum or Gold GreenLeaders status.
"It is also encouraging that there is such a strong list of Australian B&B establishments achieving Platinum and Gold status on our TripAdvisor GreenLeaders programme. This indicates that they are leading the field in sustainable practices and that property owners are becoming just as conscious about eco-friendly practices to attract holiday-makers who are after an ecotourism experience on their next trip," said Fang.
The most Eco-friendly Bed and Breakfasts bookable on TripAdvisor include:
Noosa Valley Manor B&B Retreat, Noosa, QLD
TripAdvisor rating: 5 out of 5
Rainforest Hideaway, Cape Tribulation, QLD
TripAdvisor rating: 4.5 out of 5
Close Encounters Bed & Breakfast, Victor Harbor, SA
TripAdvisor rating: 5 out of 5
Tamborine Mountain Bed & Breakfast, Eagle Heights, QLD
TripAdvisor rating: 5 out of 5
Stone Stream Eco Cottage B&B, Brooklana, NSW
TripAdvisor rating: 5 out of 5 bubble
Huskisson Bed and Breakfast, Huskisson, NSW
TripAdvisor rating: 5 out of 5
Harmony Bed & Breakfast, Fingal, VIC
TripAdvisor rating: 5 out of 5
Yarrandabbi Dreaming B&B Resort, Macleay Island, QLD
TripAdvisor rating: 5 out of 5
Freycinet Eco Retreat, Coles Bay, TAS
TripAdvisor rating: 5 out of 5