News In Brief
Novotel Australia announces new wellness ambassador pro Australian surfer Sally Fitzgibbons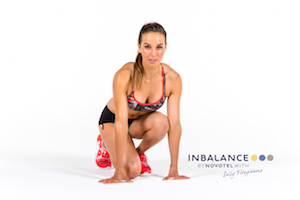 The new face of In Balance by Novotel Hotels & Resorts is pro surfer Sally Fitzgibbons, the company unveiled at Novotel Sydney on Darling Harbour.
Available exclusively for guests with no fitness equipment required, Sally's energising in-room workout will be available at Novotel's across Australia, allowing guests to have a workout from the privacy and comfort of their hotel room.
Sally Fitzgibbons, pro surfer, fitness and wellbeing enthusiast said: "Travelling and staying in hotels shouldn't have to mean poor food choices and no exercise. I have a simple approach to healthy living and together with Novotel, I hope to share my knowledge and experience so travellers can feel inspired and stay on track of their fitness goals, while away from home."
Chief operating officer AccorHotels Pacific, Simon McGrath said: "Sally Fitzgibbons is an inspirational sportswoman and role model and we're delighted to share her fitness know-how with our guests to help enrich their lives, during and beyond their stay.
"We are committed to ensuring our guests have access to modern, up-to-date exercise facilities and healthy menus while staying at our hotels and resorts."
Sally is renowned for becoming the youngest world surfing tour qualifier in history in 2008. She has won numerous surfing competitions around the globe, was the youngest surfer to win an Association of Surfing Professionals (ASP) pro-junior title at age 14 and also won the first ever Australian Open of Surfing.
But surfing isn't her only claim to sports glory, she represented her state and Australia on 14 occasions in a number of different sports, including athletics – winning gold at the 2007 Australian Youth Olympic Festival in the 800m and 1500m – touch football, soccer, surfing and cross-country running, all while multi-tasking her studies at high school.