News In Brief
Sydney hotel industry reports 3.8% increase in Sep occupancy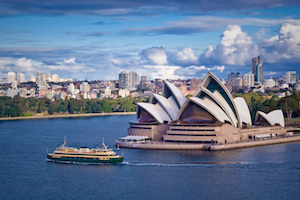 Preliminary September 2015 data for Sydney, Australia, indicates significant occupancy and average daily rate, according to STR Global.
Based on daily data from September, Sydney reported:
a 3.8% increase in occupancy to 86.1%;
a 6.3% increase in average daily rate to AUD194.98;
a 10.3% increase in revenue per available room to AUD167.91; and
increases in supply (+1.4%) and demand (+5.3%).
The absolute occupancy would be the highest STR Global has ever recorded for a September in Sydney. The ADR would be the second highest for the month, behind only the September of the 2000 Summer Olympics. Occupancy growth was spread evenly across the month, while ADR growth was slightly higher during school holidays in the second half of the month. According to STR Global analysts, the trend in ADR suggests increased domestic travel.
STR Global will release September 2015 results during the week of 26 October. The August edition of the STR Global Hotel Market Forecast is now available.