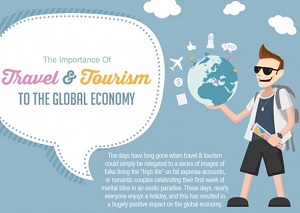 News In Brief
The importance of travel & tourism to the global economy
As if anyone needed reminding, the tourism industry has proven as vital as ever in an new infographic.
According to the infographic released by Nerval, student spending has accelerated 40% since 2007 as young people continue to spend time travelling abroad.
One in 11 jobs are also supported by the travel and tourism industry, according to a 2013 report. Although the stats are good, this infographic suggests it is the hotels that focus on creating special experiences for guests that benefit most.