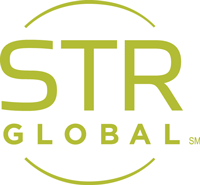 News In Brief
STR Global releases preliminary January 2016 data for Sydney
Preliminary January 2016 data for Sydney indicated positive performance driven by rate.
Based on daily data from January, Sydney reported:
• increases in supply (+2.5%) and demand (+3.4%);
• a 0.9% increase in occupancy to 81.1%;
• a 4.4% increase in average daily rate to AUD204.56; and
• a 5.4% increase in revenue per available room to AUD166.99.
The month's absolute ADR would be the highest on record for any January in Sydney. In addition, RevPAR has grown in year-over-year comparisons for 15 consecutive months.
According to STR Global analysts, the absence of a major draw card event (AFC Asian Cup 2015) did not hinder Sydney's performance. The market continues to blossom with international and domestic leisure travellers. Expanding air and cruise capacity, favourable exchange rates to key source markets and optimistic hoteliers are driving performance.