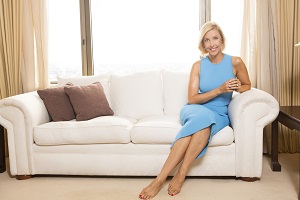 News In Brief
Star Ratings Australia announces partnership with travel expert Catriona Rowntree
Catriona Rowntree is the new face of the 2016 integrated marketing campaign for Star Ratings Australia, an independent accommodation rating system here in Australia.
"We are thrilled to be working with Catriona Rowntree, as a trusted travel reporter she is a natural fit for Star Ratings Australia. Catriona's expertise, energy and passion for travel matches our new campaign which is all about educating travellers around how to use the Star Rating system to inform choice and ensure holiday expectations are met," commented Michael Reed, CEO of Star Ratings Australia.
"Star Ratings is a vital tool for travellers because in a world of rampant social and online media, it is hard to find genuine information so we need a system you can trust 100%. As we now have so many choices it is incredibly helpful to have a benchmark to help us narrow these down. I think Star Ratings Australia is crucial in helping the travel industry to maintain authenticity and accountability," said Catriona Rowntree.
The integrated marketing and communications campaign, led by Horizon Communication Group, includes digital advertising, an engaging microsite, infographics, itineraries, an online game, cutting edge videos and a public relations program.
The campaign is set to launch in April 2016.