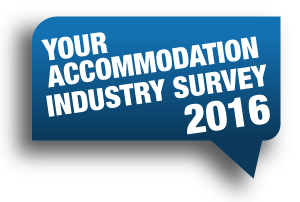 News In Brief
Your accomnews Accommodation Industry Survey reveals first two winners
Make sure you fill out the survey yourself before our last two prizes get snapped up!
Congratulations to Pauline Ladson from Town Central motel, Bairnsdale and Wayne Dutton from Sunseeker Motel, Hervey Bay.
Ms Ladson won a two-night stay at Noosa Blue Resort while Mr Dutton won a Platinum Fusion Queen Ensemble, courtesy of A H Beard.
accomnews launched its first ever Australian industry-wide survey earlier this month, and if you own or operate an accommodation property you are free to participate in the quick, three-minute survey.
The two remaining enviable prizes include three nights in a two-bedroom unit courtesy of Osprey Apartments and an Apple Watch Sport.
Take the survey here now and don't forget to send a link to everyone you know in the accommodation industry who may be interested.
Survey Link: accomnews.com.au/survey

The results will provide crucial data and statistics regarding the current status of the Australian accommodation industry, which we will then be able to collate and share with the industry. As many of you know, Australia-specific information about the accommodation sector is hard to come by, so this is a unique opportunity to change that.