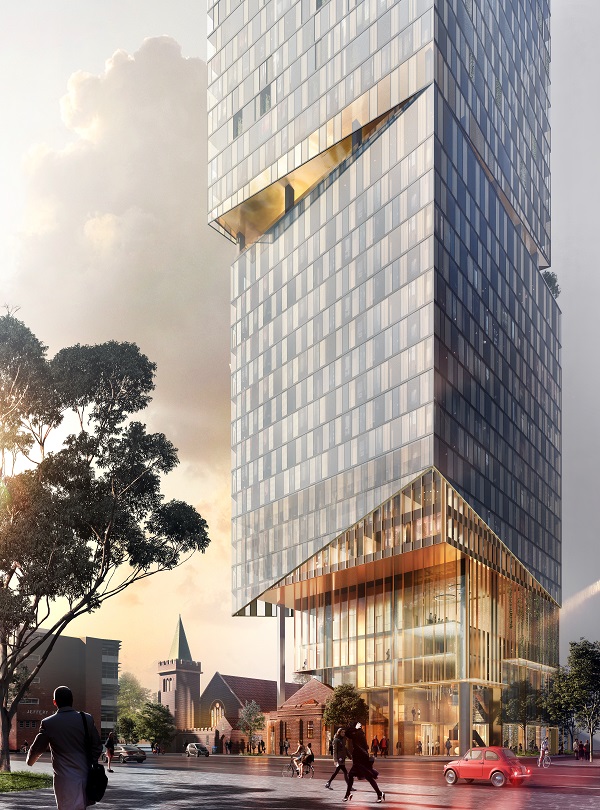 Coronation Property has announced QT Hotels & Resorts has entered into an agreement to open its third hotel in New South Wales within the 8 Phillip Street mixed-use apartment tower in Parramatta.  The hotel will be Parramatta's first five-star offering.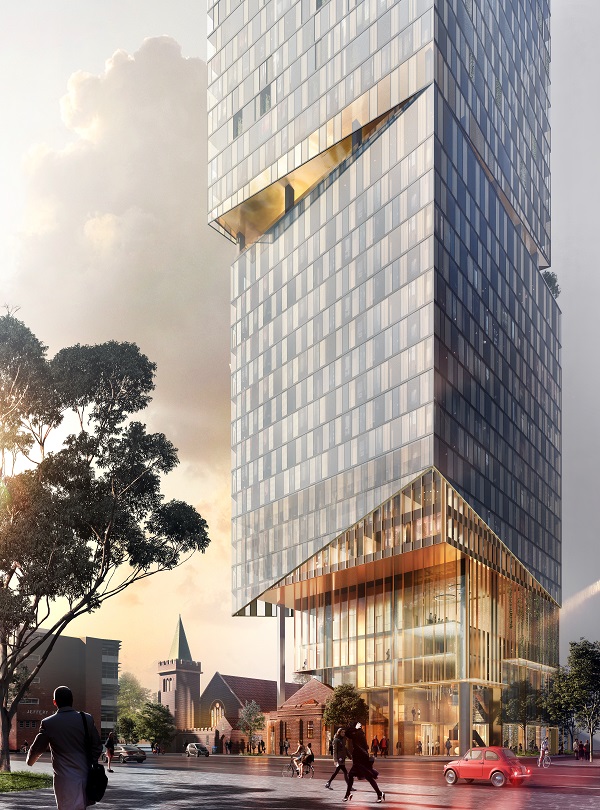 The Woods Bagot designed 54 storey building will include 14 levels of designer QT Hotel accommodation below 35 levels of apartments.  The building design includes capacity for 205 standard deluxe rooms, 50 executive deluxe rooms and two QT suites.
The quirky designer hotel will feature a stunning three storey lobby void, which will be independent from the adjacent residential lobby.  Inspiration for the lobby's three storey staircase was drawn from Louis Vuitton's Vienna outlet.
Hotel amenities will include a signature QT bar & grill restaurant which will also be open to the public, multiple meeting and event spaces, a ballroom accommodating 200 people seated and an alfresco infinity pool on the 18th storey.
Joe Nahas, Managing Director, Coronation Property said, "8 Phillip Street's world-class design will be a transformative project for Parramatta and provides the perfect home for an equally game changing hotel brand.  We are extremely excited that QT Hotels have committed to this project.  Parramatta deserves an operator of this class.  And equally, tourists and business people visiting Parramatta deserve this level of accommodation and hospitality experience."
QT Hotels' signature designer, yet quirky spaces, combined with bold entertainment and relaxing guest experiences has become renowned in the hotel and hospitality sector since it opened QT Gold Coast in 2011.
"We are excited to be taking the quirky and unique QT brand to Parramatta and to be this thriving area's first luxury design-driven offering," said David Seargeant, Group Managing Director, Event Hospitality & Entertainment.  "Parramatta is the ideal location with a thriving community and business district and world-class amenities".
Mr Seargeant continued, "QT has become one of Australia's most exciting hotel brands that is synonymous with art, design, fashion, architecture and entertainment, and sort out by design driven travellers.  Coronation Property's high standard of design for this project aligns perfectly with our brand making this such a great partnership."