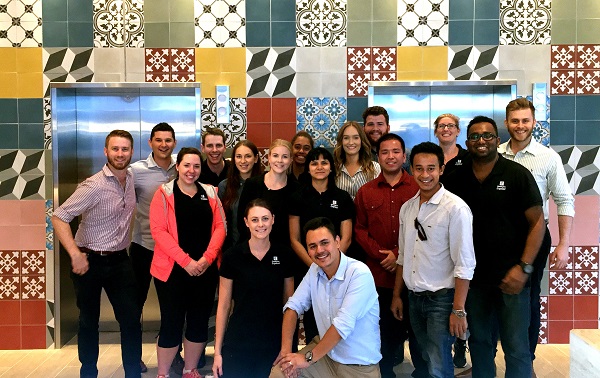 The new Holiday Inn Express Brisbane Central is ready for its big April opening, as InterContinental Hotels Group and Pro-invest put the finishing touches on what will be Brisbane's freshest hotel for smart, savvy travellers.
The second Holiday Inn Express to open in Australia, this entirely new hotel offering will deliver an enticing experience not only for its guests, but its 20-strong team of dedicated people. Holiday Inn Express is the world's fastest-growing hotel brand, showing an increased demand from travellers seeking a hotel that gives them everything they need, and nothing they don't.
Following a robust talent search, Holiday Inn Express Brisbane Central will open with a diverse team of skilled and experienced General Services Agents and Food and Beverage attendants who are focused on ensuring a seamless guest experience and meeting the needs of Brisbane locals and visitors to the city.
To truly embrace the vibrant and energetic nature of the Holiday Inn Express brand, training for all staff is in full swing including: Holiday Inn Express Brand immersion; barista training to serve delicious coffees on top of the Holiday Inn Express signature Grab n' Go breakfast; Service Behaviour, Fire and Emergency Response, Product Management and all systems training.  Technology will be a core focus, with Holiday Inn Express Brisbane Central set to boast the industry's most innovative systems throughout.
Holiday Inn Express puts a high value on diversity, and has therefore selected a team who is welcoming and inclusive; who can put a focus on the things that really matter to guests and gets them right every time. The hotel will afford its people with a highly rewarding and exciting career, and opportunities to leverage the global brand's world-renowned career fast-track potential.