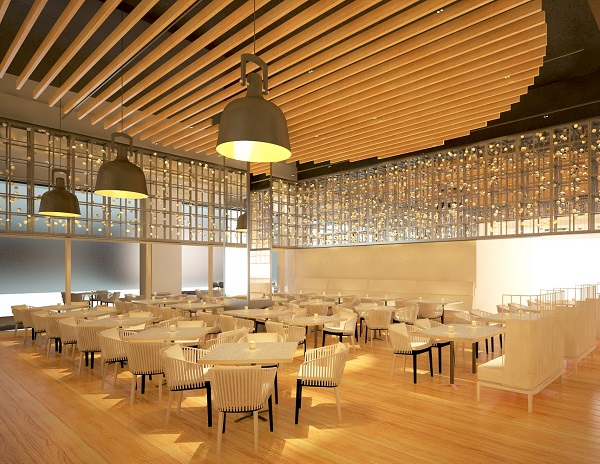 News
Skye Hotel Suites announces new restaurant and culinary direction
Crown Group has announced that it has partnered with three renowned culinary innovators who will bring to life the food and beverage (F&B) concept at its highly-anticipated flagship hotel, Skye Hotel Suites at Parramatta.
Noted hospitality designer Nic Graham, hospitality consultant Dave Galvin and industry-renowned chef Stephen Seckold have been tapped to launch the new restaurant concept, a lobby-level all-day restaurant that will help define the burgeoning neighbourhood's culinary scene.
"We designed Skye Hotel Suites to inspire and invigorate the soul," said Iwan Sunito, co-founder, chairman and group CEO of Crown Group, which owns and develops Skye Hotel Suites.
"The culinary program at Skye Hotel Suites at Paramatta reflects our vision to provide travellers with a sophisticated and modern experience that connects them to the destination.  Nic, Dave and Stephen bring a unique style that will create an extraordinary dining experience for our guests."
"We are delighted to define the unique culinary offering for our flagship luxury property," said Wayne Taranto, Skye Hotel Suites' director of Hotels and Suites.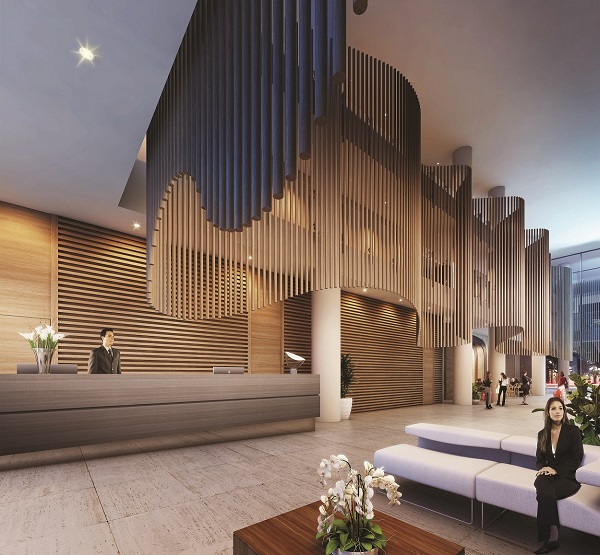 "Engaging with Nic Graham, Dave Galvin and Stephen Seckold demonstrates our commitment to creating a singular experience that will appeal both to travellers from around the world and locals who have moved to this area."
After delivering a string of award-winning residential apartment buildings over the past two decades, Sydney-based Crown Group will be bringing its world-renowned brand to travellers from across the globe with the launch of its first luxury hotel, Skye Hotel Suites, scheduled to open in Parramatta in mid-2017. The luxury Skye Hotel Suites is located within the 29-storey V by Crown Group, a stylish collection of residential at the corner of Macquarie and Marsden streets, overlooking Parramatta Square.
Featuring 72 studio, one bedroom and two-bedroom suites, Skye Hotel Suites at Parramatta will include access to V by Crown Group's resort-style pool, gym, expansive foyer, conference room, restaurant, sauna, business centre along with vibrant alfresco dining and a retail piazza.
The hotel restaurant and bar will be located at the lobby level off Macquarie Street, an up-and-coming neighborhood dining piazza.  Concepted as a contemporary restaurant designed by noted architect Nic Graham.  A Sydney-based designer specializing in high end residential and hospitality projects in Australia and Asia, Graham is notable for creating memorable and intriguing venues that embrace colour, graphics and eclectic furnishings.
Crown Group will officially announce the name of the restaurant in the next two months but has already revealed stunning artist impressions.
The restaurant will have 140 seats inside, as well as an al fresco patio alongside a unique archaeological showcase. Designed as a lively, convivial space, the restaurant will feature an open kitchen and an intimate bar highlighting an extensive wine display.  Adjacent to the bar area, an area of high-top seating will accommodate guests for a tapas style experience.
The culinary direction of the restaurant is being developed by head chef Stephen Seckold, formerly of Sydney waterfront restaurant Flying Fish, where he served as Executive Chef for the award-winning restaurant group based in Sydney.  Seckold launched his career 20 years ago and in this time has worked in Michelin star restaurants and five star hotels locally and internationally, most notably the Gordon Ramsay Group and Starwood hotels.  Seckold has collaborated with hospitality concept firm SITE to develop the restaurant's brand.
The restaurant will be a reflection of the multicultural landscape of Parramatta itself, and the broad influence of flavours that define contemporary Australian cuisine. Focused on quality produce, and having one 'hero' item per dish, it will be modern Australian food with Mediterranean and Middle Eastern influence. These hero items will be sourced as locally as possible and of course, be a reflection of the season in which they flourish. Utilising a custom-made beech oven, the restaurant will feature flatbreads with toppings like haloumi, fig and truffle honey and have a strong grill focus with dishes like charred octopus, black garlic risotto, chorizo and corn or a whole lamb shoulder to share with chermoula and tahini.
"Spending my childhood growing up in western Sydney I was lucky enough to observe the diverse melting pot of cultures that makes Sydney so unique. My role as ambassador chef at the restaurant gives me an opportunity to pay homage to these cultures through the narrative of the food I love to create," said Stephen Seckold.
Skye Hotel Suites is set to open in June 2017.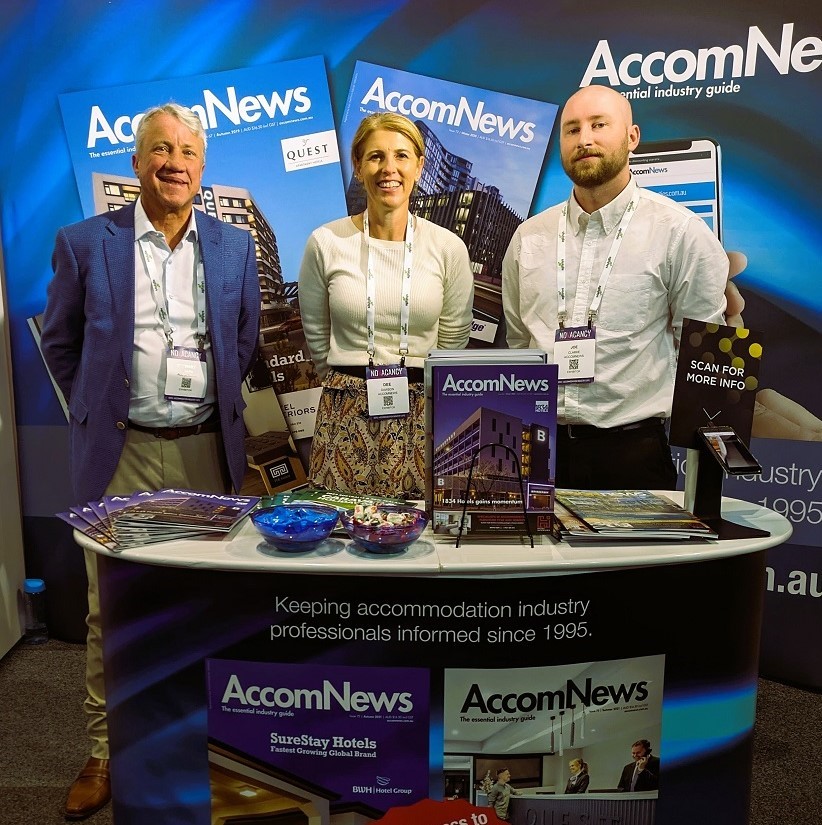 AccomNews is not affiliated with any government agency, body or political party. We are an independently owned, family-operated magazine.