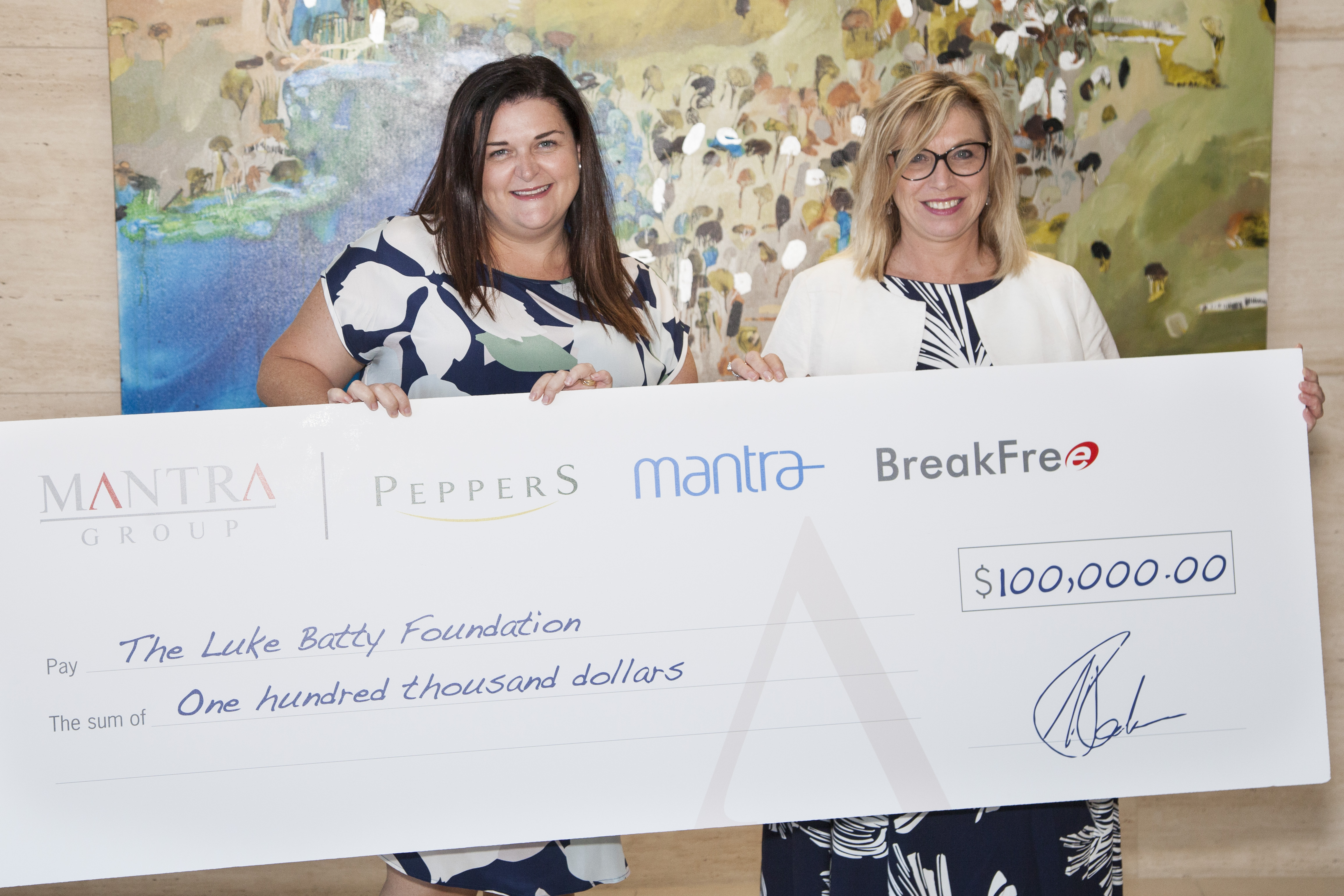 Mantra Group properties and team members from across Australia raised $100,000 in the past year for the Luke Batty Foundation, the Group's official charity partner.
The FY17 donation, which was presented to Rosie Batty at a fundraising event at Peppers Soul on 26 May, will benefit the Luke Batty Foundation in their work of building awareness of family violence in our community.
Luke Batty Foundation CEO and 2015 Australian of the Year Rosie Batty said the Foundation depends on businesses and the community for assistance and support.
"Mantra Group has been fantastic in helping to ensure the work of the Foundation can continue," said Rosie Batty.

"Since we established the Luke Batty Foundation in 2014, we've already contributed to some big wins – but unfortunately we still have a lot more to do.
"We are so grateful for this donation, as it will allow us to keep up the momentum for change and create a safer future for all women and children."
Mantra Group executive director human resources, Cherie McGill, said the group is focused more than ever on supporting the Luke Batty Foundation and community organisations.
"Over the past year our team members have worked together to show their support through various fundraising initiatives and they are extremely proud of this donation," Ms McGill said.
"Their work is a reflection of our long-standing commitment as a group to making a difference in the community."
The relationship between the Luke Batty Foundation and Mantra Group was formed in 2015 following Rosie Batty's presentation at Mantra Group's company conference.