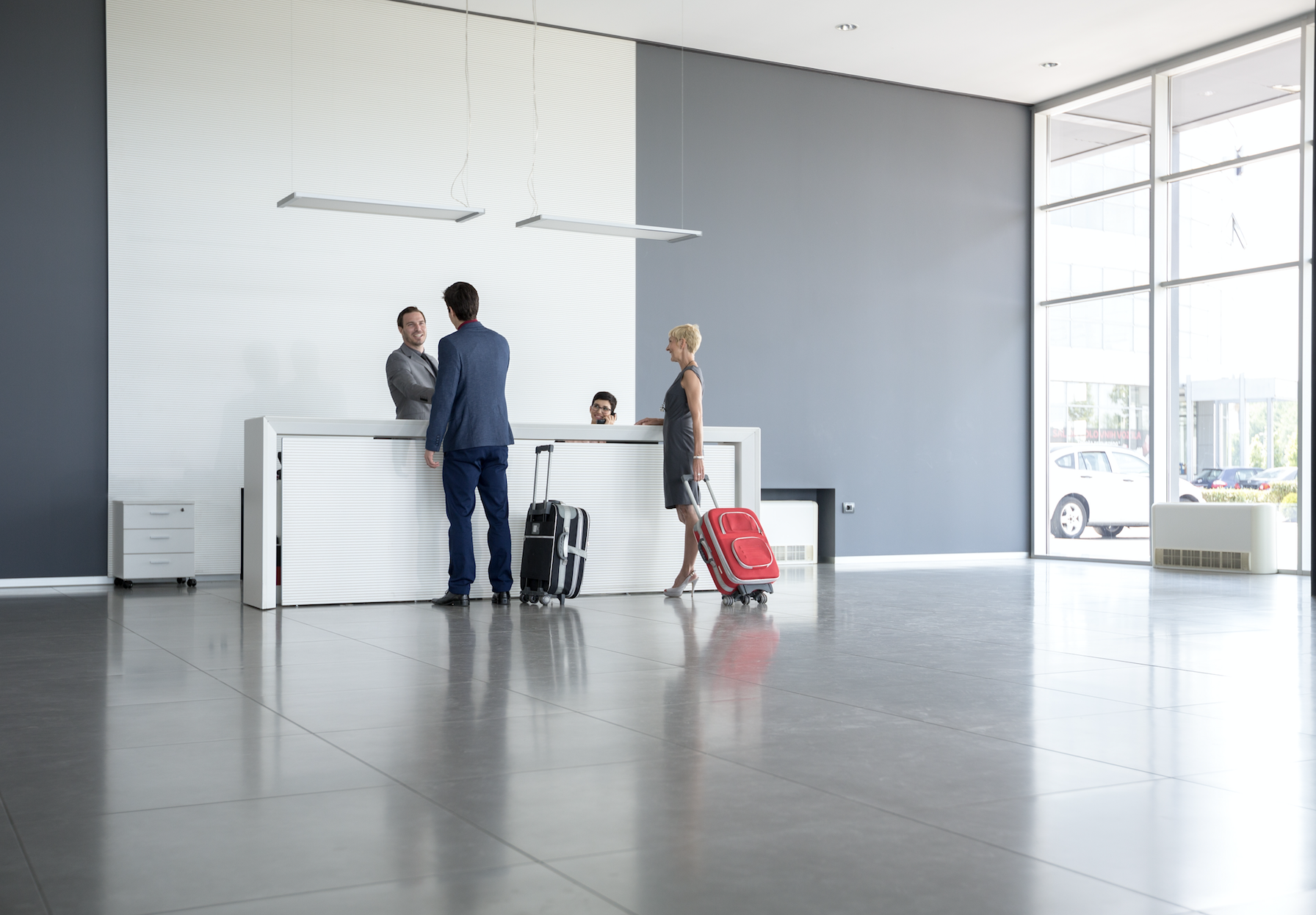 The new Mantra Hotel at Sydney Airport was officially opened in late July by New South Wales minister for tourism and major events, the Honourable Adam Marshall MP, to help serve the 42 million passengers who travel through Sydney Airport each year, as well the thousands of visitors and staff who visit the airport precinct daily.
Mantra Group chief executive officer Bob East said the new 136-room property provides much-needed hotel capacity to support the growth of aviation and tourism in the Sydney basin.
"Mantra Hotel at Sydney Airport addresses the demand for contemporary airport accommodation with vibrant, dynamic facilities and a slick service culture," said Mr East.

"We're thrilled to partner with Sydney Airport on this project, which is a win for the economic growth of Sydney."
The eight-storey landmark building is the newest hotel at Sydney Airport and Sydney's third on-airport hotel.
Sydney Airport managing director and chief executive officer Kerrie Mather said the opening of the new hotel so close to terminals would further improve the customer experience for airport visitors.
"We're delighted to celebrate the opening of this fantastic hotel, providing even more value and choice for our customers – whether they want a convenient place to stay close to the airport or an easy commute to the CBD," said Ms Mather.

"Mantra Hotel at Sydney Airport helps meet the need for additional hotel accommodation as we continue to experience strong passenger growth."
NSW minister for tourism and major events Adam Marshall congratulated Mantra Group on today's hotel opening and their commitment and contribution to the State's multi-billion dollar tourism economy.
"With record numbers flying into Sydney, new hotel openings such as the Mantra Hotel at Sydney Airport provide visitors to NSW with greater choices in accommodation location, style and price point," said Mr Marshall.

"New hotels in key precincts play a critical role in promoting a vibrant visitor economy while meeting the needs of growing visitor numbers to Sydney, attracting first-time and returning domestic and international travellers.

"I also know that this hotel will be warmly welcomed by people living in rural and regional areas who are often after a nearby quality hotel to stopover for a night before having to fly out again the next day."
Mantra Hotel at Sydney Airport is suited for business and leisure travellers looking for conveniently-located accommodation close to the airport and terminals, and is 8 kilometres from the CBD.