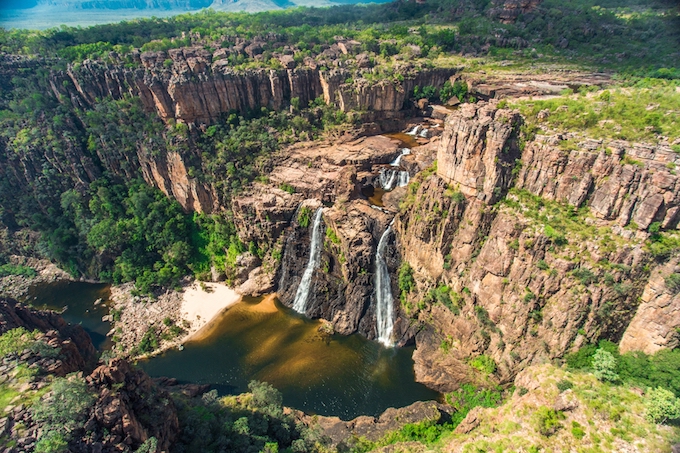 News
Major accom refurb scheduled for Kakadu in 2018
Kakadu's most famous tourism accommodation to celebrate 30th anniversary after extensive upgrade as Cooinda Lodge also completes a major refurbishment.
World Heritage-listed Kakadu National Park has taken out the Australian Tourism Awards' top prize for Major Tourist Attraction for 2017.
Upgrades to tourism accommodation
Kakadu's most famous tourism accommodation – The Crocodile Hotel (Mercure Kakadu) in Jabiru – will celebrate its 30th anniversary this year and has completed an extensive upgrade to the property, with an emphasis on incorporating Indigenous art and design throughout the hotel's rooms and public areas. The hotel's Ochre Gallery provides a showcase for local Indigenous art. 
Cooinda Lodge will also complete a major refurbishment of its Lodge accommodation in advance of the peak dry season. Cooinda is the base for many of Kakadu's most popular tourism services including Yellow Water Cruises, Yellow Water Fishing & Spirit of Kakadu 4WD Adventure Tours.
Australian Tourism Awards
The Tourism Awards were announced in Perth with Kakadu Board of Management member and Jawoyn traditional owner Maria Lee accepting the award on behalf of Kakadu National Pa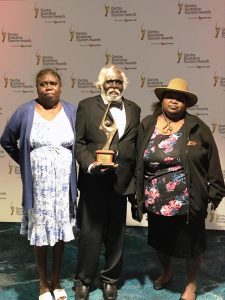 rk.
Ms Lee said the award was great recognition for Kakadu's attraction as one of Australia's most distinctive tourism destinations, and highlighted the commitment by the Kakadu team to enhance the Park's visitor experience.
"This award is recognition of the commitment by all traditional owners in the Park, all Bininj/Mungguy, and Parks Australia, to offer visitors experiences they will remember for the rest of their lives," Ms Lee said. "We've all worked very hard to offer more cultural experiences and events to benefit both the industry and community alike, with events such as A Taste of Kakadu introduced to showcase the culture, traditional foods and amazing landscape of our great National Park."
A Taste of Kakadu will be held for the second year, with visiting celebrity chefs, an exciting range of traditional cooking demonstrations, feature dinners and talk taking place from 18 to 27 May. Other events planned for 2018 include the Mahbilil Indigenous Festival (September) and Kakadu Bird Week (October).
Acting Director of National Parks Judy West said it was rewarding that the judges recognised Kakadu outstanding natural attractions and unforgettable tourism experiences.
"More than 180,000 visitors from NT locals to interstate and overseas explore the park each year," she said. "Every Australian family should visit this extraordinary part of the country to take in its ancient rock-art galleries, fascinating wildlife, iconic birds such as the jabiru and brolga, along with some of the best barramundi fishing spots in the NT."
Dr West said last night's award acknowledged the efforts of Kakadu traditional owners, park staff and tourism businesses, who make Kakadu such a unique destination to experience. "With operations at the Ranger uranium mine winding down, there will be tremendous opportunities to further develop Jabiru as a tourism and services hub," she said.