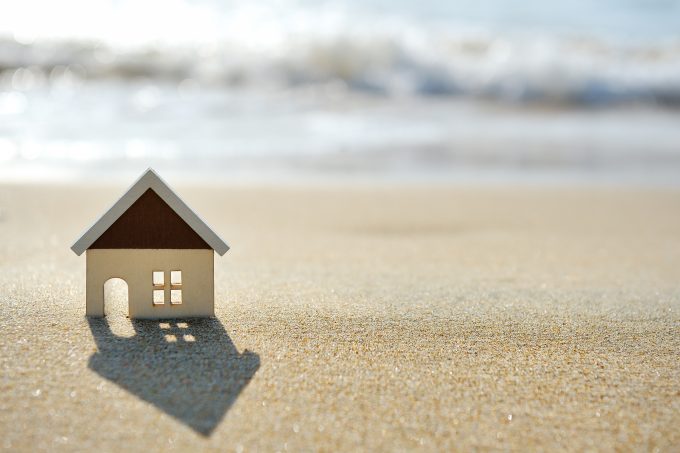 Australia's coastal communities could suffer "serious consequences" as Airbnb listings proliferate, a new study has found.
Researchers at the University of Sydney discovered that, while Airbnb accounts for just 0.2 per cent of housing stock across the country – with 130,000 properties listed as holiday rental accommodation since it launched launched in 2011 – that rate rises to a median of four percent of all housing in coastal areas.
The report found  that in just over 18 months, from April 2016 to December 2017, the number of Airbnb listings doubled in Queensland.
At least one in ten properties in the state's Douglas Shire are now listed on online rental platforms, while further south in the NSW holiday mecca of Byron Bay, short-term lets make up more than 17 of the total number of properties.
The report concluded the short-let platform threatened the market for traditional long-term rental properties.
"Holiday homes are part of the character of coastal towns and there is no dispute that online rental platforms have created new tourism opportunities in coastal areas," it said.
"However, in some communities the rapid growth in listings has emerged as a major challenge with potentially serious consequences."
The study, commissioned by the Australian Coastal Councils Association, found planning processes were inadequate for dealing with the surge in listings, with rules were unclear and difficult to enforce.
Australian Coastal Councils Association chairman Barry Sammels said planning and management practices had not kept pace with the rapid changes seen in the holiday rental market.
A number of the 12 councils that took part in the study also reported an increase in resident complaints and other disruptions caused by visitors staying in short-term holiday rentals.
"Some permanent residents felt their community had been invaded by tourism and spoke of the stress involved in not knowing when a new party of visitors was likely to arrive next door and how they were going to behave within residential neighbourhoods," he told The Chronicle.
The report did, however, conclude that hosted accommodation provides opportunities for local residents to gain additional income.