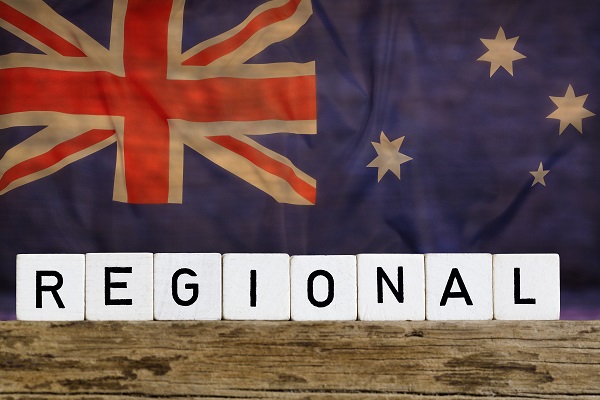 Hospitality chiefs fear a Shorten government would scrap part of a working holiday visa program worth $360 million to Australian tourism.
In a submission to a Senate Inquiry, the powerful Australian Council of Trade Unions has recommended lowering the cap on visa holder numbers and scrapping the second year of the working holiday maker visa to counter "adverse impacts" on wages, training and jobs for local workers.
But industry leaders have reacted with horror to a move which government modelling shows would strip $360 million from the industry and they argue would hurt regional towns and businesses already struggling to make ends meet.
Jenny Lambert, acting chief executive of the Australian Chamber of Commerce and Industry, described the proposed changes as a "major concern" for businesses across regional Australia.
She said: "Limiting the scheme would ignore the benefit of working holiday makers both as tourists and as workers. Abolishing the second year of the program would particularly harm regional Australia as it would axe a key incentive for working holiday makers to head to regional areas.
"The big unions would claim that working holiday makers take jobs that Australians could do. But many working holiday makers fill farm and tourism jobs in the regions that are often short term and seasonal.
"There are not enough job-seeking Australians who are willing or able to move for this type of work. Working holiday makers help fill these gaps and ensure our regional businesses continue to thrive."
While the Opposition has reacted angrily to suggestions the proposal represents Labor's position, acting shadow immigration minister Amanda Rishworth this week failed to rule out such a policy change.
"This is not Labor's proposal and the government is lying when they say it is. It is one stakeholder's submission to a Senate Inquiry," she said.
"Labor established the Senate Inquiry into the effectiveness of the current temporary skilled visa system in targeting genuine skills shortages. Labor will consider the Senate Inquiry recommendations when they are handed down in March."
Carol Giuseppi, CEO of Tourism Accommodation Australia, told Accomnews the organisation would be engaging in advocacy alongside the Chamber of Commerce on the issue.
 "In Australia working holiday makers make a dual economic contribution, plugging labour gaps particularly in regional areas, paying tax, and spending approximately $10,000 per visa holder during their stay," she said.
"They represent a significant proportion of the youth travel market and as such provide important word of mouth endorsement of Australia as an aspirational travel destination.
"Any discussion on capping the number of visas overall and cutting the second year visa would send a negative message at a time when we are struggling to attract this market and compete globally."
Australia saw a 3.6 percent decline in the number of first year working holiday visas (417) and a 7.7 percent decline in the number of first year work and holiday visas (462) for the year ending 31 October 2018, according to Giuseppi. Home Affairs data shows more than 36,000 foreigners were on second year visas in 2017-18, undertaking three months' work in regional Australia to address chronic skills shortages as part of their visa requirements.
Tourism Minister Simon Birmingham said the proposed changes would have a devastating impact on Australia's tourism industry.
"Working holiday makers are critical in filling short-term workforce shortages but they also inject billions into Australia's economy each year, particularly in regional areas," he told the Adelaide Advertiser.
While the office of shadow tourism minister Anthony Albanese referred Accomnews on to the shadow immigration department for comment on the issue, Mr Albanese's media adviser did confirm: "Anthony is a supporter of working holiday visas and understands their importance to the tourism industry."