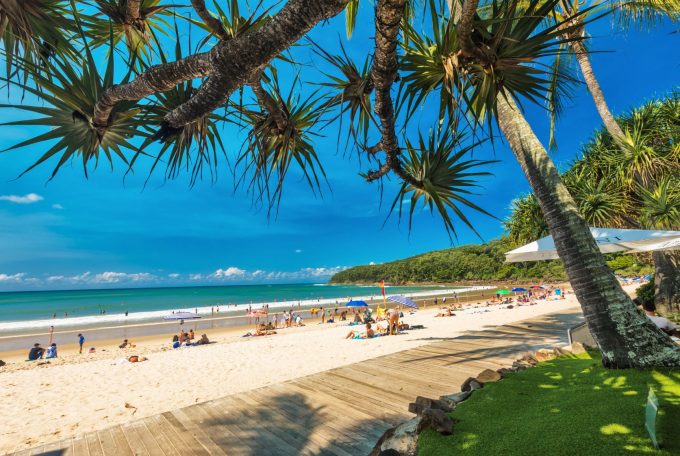 Noosa is looking to limit visitor numbers as peak-time demands threaten to choke the Sunshine Coast town.
Local mayor Tony Wellington told a local government conference last week the Queensland town's popularity is putting it at serious risk of over-tourism.
"We are already on the cusp – we are getting a significant number of residents pushing back against the tourism industry," he said.
"We're under constant pressure from events businesses and organisations to approve more events, meanwhile residents are pushing back saying our public land's being alienated, there are too many road closures, too many crowds.
"There are residents who are increasingly frustrated by the traffic congestion, the crowds and the difficulty of getting access to key locations within their own shire. And if we leave that unchecked that resentment will continue to grow."
Noosa Shire Council has employed a 13-member committee of key stakeholders to develop a tourism strategy which will consider limits on events, more paid parking and targeting high-value overseas travellers.
The picturesque town, described by one media outlet as the "jewel in the crown of Queensland's Sunshine Coast", attracted 2.3 million visitors last year spending $950.6 million.
A levy on local businesses currently brings in $2.5 million a year for Tourism Noosa.
Mayor Wellington, while he describes Noosa's economic success is a "fantastic problem", says the once laid-back surfing town is chaotic and congested in peak holiday times, with locals loathe to venture out and about.
"Marketing shows empty beaches and uncrowded surf but in holiday peak period that's far from the truth," he told the Regional Cooperation and Development Forum on Sunday.
Airbnb has also been blamed for a loss of local amenity, with the percentage of short term stay properties as high as 41 percent in some parts of the shire and the home share giant blamed for exacerbating noise, parking issues and housing unaffordability.
The south east corner of Queensland is undergoing a population explosion, with numbers of residents expected to grow by almost 2 million over the next two decades, 200,000 of them expected to call the Sunshine coast home.
"There's a sort of a building tsunami of day trippers," said Tony Wellington. "Our issue is how do we deal with this great driving tourist market?"
Noosa already provides free buses at peak holiday times and puts traffic controllers on roundabouts leading into Hastings Street.
The town hosts a number of key regional events off-season, including the Noosa Food and Wine Festival and the Noosa Triathlon, which stimulate the economy but leave some locals irate.
Mr Wellington said the aim of the new committee was to identify "what sustainable tourism should actually look like for Noosa and how the hell we get there".
The council is even enlisting the help of behaviour change experts to help tackle the town's issues.
 "We know we have to change people's expectations before they come into Noosa about how they move around," said Wellington.