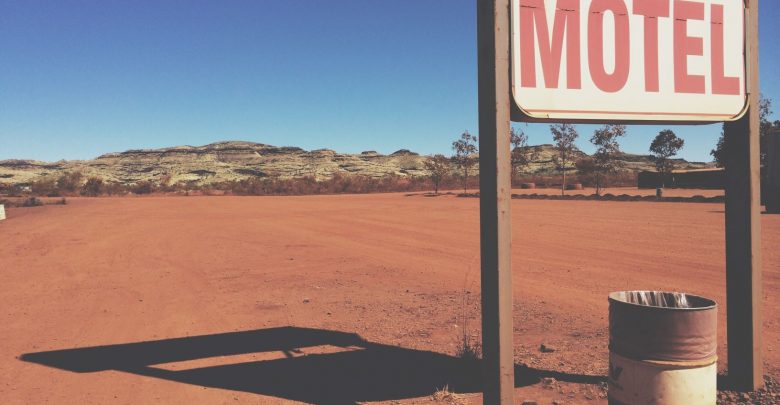 A new report shows Airbnb has swallowed up the profits generated by Australia's regional tourism boom, leaving scraps for struggling motels and pubs.
Data from IBISWorld says the weakened Australian dollar has made domestic travel more desirable and also stimulated overseas tourist interest in the bush – but motels have seen few of the spoils as short lets have enjoyed significant growth.
Domestic visitor nights have mushroomed  over the past five years as the "rising popularity of self-drive holidays has encouraged domestic travellers to visit regional Australia," according to IBISWorld senior industry analyst Yin Yeoh.
"International travellers have expressed a similar interest in visiting regional areas, with international visitors indicating a desire to spend an average of six nights of a 14-night trip in regional Australia."
But despite Tourism Research Australia figures showing a 29 percent rise in visitor nights spent in regional areas in the five years to 2018, motel operators have seen little benefit, says IBISWorld.
"The motels industry is anticipated to record subdued revenue growth of 1.4 percent in 2019-20," the research states.
More than half of all regional travellers choose to stay in private holiday rentals compared to 19 percent spent for hotels and motels, according to the data.
"Tourists have increasingly opted for private holiday rentals offered through sites like Airbnb due to the practical benefits they offer, as they are usually lower in cost, pet friendly, better located and furnished with household amenities," said Ms Yeoh.
"Airbnb has made it much easier for consumers to find larger and more luxurious rooms in regional areas compared with what motels offer at a similar price."
IBISWORLD says OTA commission rates of 25-30 percent are compounding the issue as motel operators resort to listing more inventory on the booking sites to try and compete with private holiday rentals.
"While Airbnb has been great for consumers and regional economies, motels and hostels in smaller remote areas are feeling the brunt of the sharing service's success," said Ms Yeoh.
"As a result, some motel operators in regional Victoria have exited the industry as operators cannot cope with the strong competition from private holiday rentals listed through online platforms, such as Airbnb."
The research highlights the YHA backpackers' hostel and apartments in Foster, Victoria, which closed after 15 years citing an inability to compete with the rise of private holiday rentals offered through OTA sites. It points out motel operators in other parts of regional Victoria, such as Beechworth, are reporting similar struggles.
"Several accommodation providers in the Bed and Breakfast accommodation industry have been unable to cope with the increased competition from accommodation offered through online platforms and have exited the industry," said Ms Yeoh.
"This trend is not particularly surprising, as a Google search for motels in Beechworth returns 57 results, while a search for accommodation in Beechworth on Airbnb returns over 300 results."
According to IBISWorld, hotel operators also face significant competition from short stays but have managed to maintain revenue growth over the past five years by moving away from owning property towards management arrangements.
The report says that "following criticism from parts of regional Australia due to the growing number of properties providing short-term rentals" Airbnb has expanded its listing offerings to include boutique hotels and bed and breakfasts.
The short-stay giant also recently concluded a competition which invited rural Aussie pubs to apply for a 50,000 grant to fund upgrades, an apparent effort to ingratiate itself with country communities which are often antagonistic.
In the WA community of Margaret River, for example, local accommodation owners have described the company as a "corporate bully" following a proliferation of unregistered Airbnbs which they say are negatively affecting local motels and guest houses.