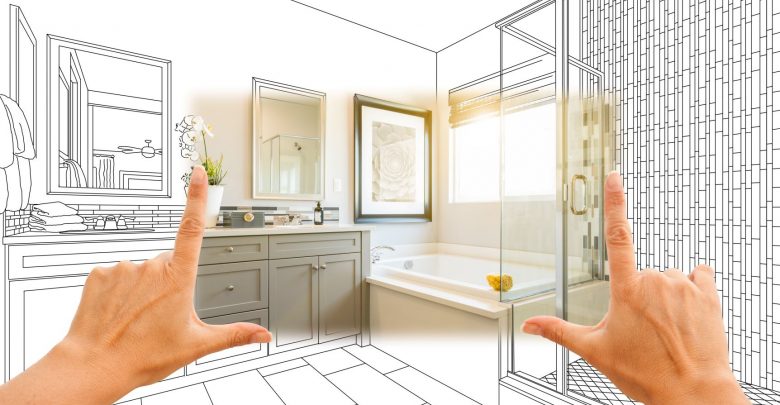 Just like humans, properties become old and tired-looking with age, so work needs to be done to give them new found appeal.
Unlike humans however, properties can be more easily renovated and refurbished – several times over – through a range of cosmetic enhancements that ideally add more in perceived value than actual cost.
Renovating or refurbishment is an active property strategy that gives people the ability to manufacture immediate growth in a property rather than adopting a passive approach that requires one to wait for capital growth but in the case of investment properties there is so much more at stake.
Put quite simply, it's all about return on investment.
Depending on one's motivation, one can make a profit on the renovation but you also increase equity through long term capital growth.
The ultimate goal is to attract solid tenants or increase occupancy in short-term rentals, get the highest rental revenue and have minimal maintenance issues that detract from their rental return. There are also tax benefits for investors as they can claim depreciation.
Speaking of the current refurbishment market, Lisa Biesel, operations and customer service manager of Home & Apartment Solutions says: "The accommodation market is becoming increasingly more competitive.
"There are a multitude of different offerings out there, development is on the increase and consumers are more savvy, and definitely more selective, about where their spend their leisure money. Travellers expect standards similar, if not better, to what they have back home.
"Accoms need to make sure that the accommodation and facilities that they are offering stand out, particularly from properties within close proximity to them."
From an owner's perspective, if occupancies are low or they are not "getting what they used to", there is little motivation to spend more on the property – the investment goes on the 'back-burner' or worse, on the market and it becomes a self-perpetuating issue.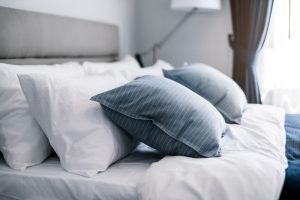 It's been proven time and time again that the value and equity of a renovated property increases by between 15 to 20 percent, while occupancies, and therefore revenue generated in a refurbished unit, generally doubles.
If owners are able to review an actual project or see the results and values demonstrated from a case study in a property similar to their own, they will often see the benefit of investing back into the property.
"Renovations are like running a business," says Keith Farquhar, director of Make it New Renovations. "Refurbishments, particularly quick cosmetic renovations, are and always will be one of the safest, most reliable and least volatile property strategies that you can use. It offers investors the ability to add value, regardless of whether the property market is rising or falling.
"The aim is to get the renovation done as quickly and efficiently as possible with insight into what buyers or renters want, and you want to do this while adding the most value possible at the least cost."
Refurbishments vary from a basic freshen up – literally a coat of paint to upgrades of wet rooms, the installation of a furniture package or a phased-approach that addresses different areas over a period of time – right up to structural renovations.
Whatever the case, ensure that you engage with experts with a thorough knowledge of the industry when it comes to building compliance, insurance and working within a built environment.
A new paint job
A new coat of paint is the easiest and most cost-effective way to refresh the look of a property while boosting value. This investment alone would put the property at the top of the bookings list as the manager will always want the guests to enjoy their getaway in a bright and fresh environment.
When renovating a smaller property, special consideration needs to be taken to achieve a space that is light filled and feels much larger and more inviting that it did previously – stay away from darker colours or colours you may like in your home. Neutrals are safe and lighter colours make the interior appear brighter and larger.
"With renovations, neutral colours and finishes are king," says Lisa. "While we're happy to discuss current trends with our clients, we try to guide them away from implementing anything that is going to date.
"It's far easier to bring colour into an environment through the use of soft furnishings – and easier to change when you tire of it."
Updating the kitchen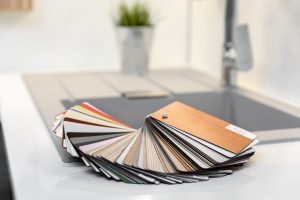 The area that provides the richest ground for differentiation is the kitchen. This area is the engine room, the pivotal hub of a property and will single-handedly add more value than almost any other room renovation.
In an investment property, opt for a modern style that appeals to the majority not the minority of people, won't date quickly and install decent fixtures and fittings relevant to your local market.
The key to adding value through the installation of a new kitchen or remodelling an existing one is to increase the bulk and scale of the kitchen so it appears larger and of more substantial quality.
"Remember, it's easy to get carried away with all the latest bells and whistles, especially when it comes to appliances so exercise common sense and keep your underlying focus on your return on investment," says Keith. "Always choose good quality products with sound warranties and service terms and work with local suppliers for efficiency."
Simple swaps
Bathrooms are the second most important room in a property and renovated well, will significantly improve the value of a property.
Changing the tiles on the walls and floor delivers massive bang for your buck but if the room structurally has great bones, a great low-cost option would be to re-spray the tiles.
If the vanity is outdated, replacing it will make a remarkable difference to the feel of the room while other affordable value-adds include replacing handles and taps and updating the fixtures like the basins, toilet and shower screen.
Colour me pretty
Adding soft furnishings such as cushions, rugs and throws can make a big difference to the look and feel of the property. Update lampshades and consider some tasteful artwork and décor items. A sound design inspiration is that of a high-end expensive designer home with clean lines and a fresh feel. Bear in mind that your objective is to provide a comfortable yet simple and uncluttered holiday environment for guests to enjoy.
External areas
It's a well-established fact that landscaping a property can lead to a higher return on investment, making it the perfect way to boost property value while improving appearance and functionality of outdoor areas.
With the correct design, budget and construction, as well as a good balance between hardscape and softscape materials, landscaping can provide a greater capital return than any other type of property improvement.
It also has the added benefit of improving overall lifestyle and allowing occupants to enjoy attractive outdoor areas that may incorporate features such as spas and barbecues.