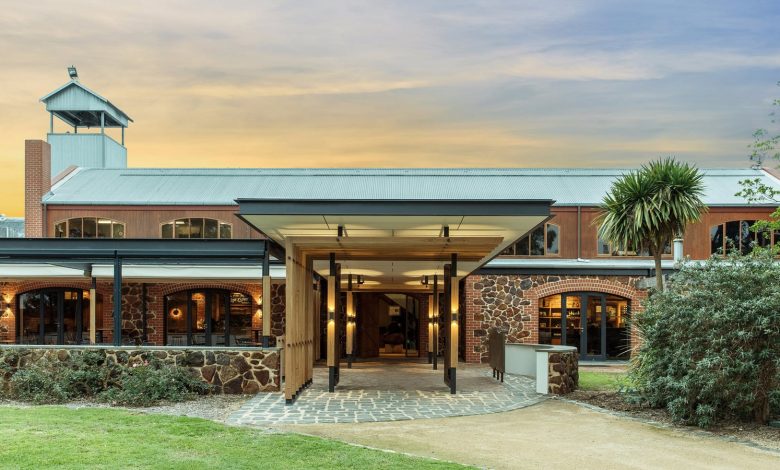 Plans have been lodged for a luxury wellness resort at a landmark South Australian winery.
The boutique development involves the transformation of buildings at Wirra Wirra Vineyards in the McLaren Vale, which produces several internationally-recognised wine labels including Australia's biggest-selling red blend in its category, Church Block.
The Strout Road heritage property, built in 1894 by eccentric local cricketer Robert Strangways Wigley, will be developed to include nine two-storey luxury 'casitas', with Wigley House becoming the property's bridal suite and a peripheral building to be used as guest reception.
Located 38 kilometres south of Adelaide, the $30 million renovation will also include a swimming pool and function hall.
Adelaide developer Greaton is leading the project and is in discussions with an international wellness-oriented operator to run the resort.
When the partnership between Greaton and the winery was announced last year, Wirra Wirra managing director Andrew Kay predicted the development would provide a major boost to wine tourism in the region.
"McLaren Vale has been crying out for five-star accommodation of this scale for years," he said.
"The development will provide a base for visitors to not only enjoy the world class wine the region has to offer, but also the magnificent beaches, food and diverse nature experiences that can be found right across the greater Fleurieu Peninsula."
The project, which enjoys strong backing form the state government, is designed by the international Blink Design Group responsible for the Ritz-Carlton, Juizhaihou in China and the Viceroy Princes' Islands Istanbul in Turkey.
Studio S2 Architects, which undertook initial planning work for the project, said the design would "reflect elements of the buildings on site and in the region", with materials including local limestone, granite, bluestone and  hardwood natural stained finishes.
Greaton is planning to start work at Wirra Wirra in November 2020, with completion expected by July 2022.