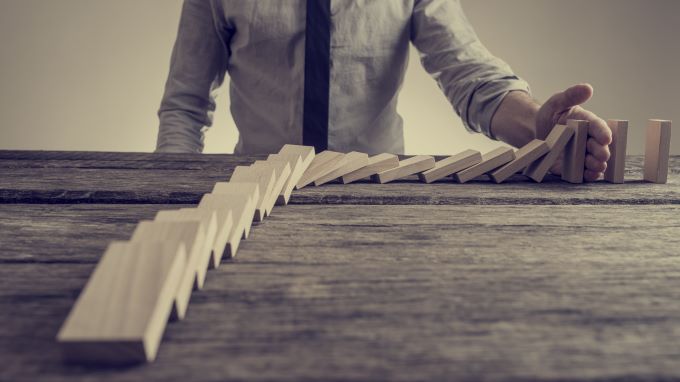 What are the differences between travel agents and B2B wholesalers and what are some key tips and tricks on managing the inventory you contract to third parties?
Have you ever asked yourself;
Why do we provide B2B wholesalers a guaranteed inventory allocation which only tends to be used in busier months?
Have we filled too early and feel we could have achieved higher yields through higher ADR channels like direct or online travel agents (OTAs)?
Do travel agents still only book through B2B wholesaler allocations or do they use through channels too?
If so, you are asking the right questions and a few tweaks to your third-party inventory strategy can have a very positive impact on your property's performance and consequently profit. 
Travel Agent
An individual who works in a bricks and mortar travel agency, often located in the high street or the local mall. A recent trend now has many working from home.
Travel agents make a living from commission received for booking travel on behalf of their clients (flights, hotels, transfers, activities, etc).
Branded travel agencies often work with specific B2B wholesalers. An example of this is a travel agent working in a Flight Centre branded shop that is incentivised to book travel through The Infinity Group, the B2B wholesale arm of Flight Centre Travel Group Ltd.
Travel Agents are an important booking channel and do a great job at promoting travel and ultimately demand for your hotel.
B2B wholesalers
B2B wholesalers do not sell travel to the general public.
Their main function is to contract net rates and inventory allocations from suppliers. This includes rooms in hotels, seats on airlines, and other tourist attractions.
Net rates and availability are used to create packages, or the building of bespoke itineraries for travel agent's clients.
B2B wholesalers have a booking system or booking portal which is used by travel agents to book their clients travel.
To supplement the hotels that they have direct contracts with, B2B wholesalers often pull rates and availability from other B2B wholesalers like HotelBeds/GTA, and also from Expedia via Expedia Affiliate Network (EAN), or Travel Agent Affiliate Program (TAAP).
As we have all experienced, the last 15 years have seen big shift in the way travel is booked, namely travellers booking their own travel and hotels online. A trend, accelerated by millennials and younger generations, as detailed in this report by Adara Travel Intelligence. For hotels, this trend has manifested itself in the meteoric rise in bookings through OTAs, and reduced bookings via B2B wholesalers. This change in consumer booking habits has contributed to the closures of a number of B2B wholesalers including Creative Holidays in 2015, Venture Holidays (2018), Si Holidays (2018), and in the UK based SuperBreak (Aug 2019), and Thomas Cook this month (Sep 2019) formerly one of the UK's largest wholesalers and tour operators.
While the closure of wholesalers is something to be aware of, wholesale is good business when included in a well-balanced distribution strategy, especially for resorts and leisure destinations.
Wholesale contracting strategy
The ultimate goal for hotels is increasing the revenue per available room (RevPar).  This is achieved through a delicate balance of room occupancy and average daily rate (ADR). For hotels where wholesale is a major part of their business mix this means finding the sweet spot between wholesale and higher yielding direct and OTA business.
Contracted inventory allocations:
Traditionally, B2B wholesalers have contracted a set nightly allocation of rooms every night from hotels to provide guaranteed availability at the hotel during the booking of a client stay by a travel agent.  This allows bookings to be confirmed without the need to call and check availability at each individual hotel when they want to confirm a booking.
This made sense in a world where travel agents didn't have access to live hotel rates and availability. As explained in last week's article [name with link to article], this is seldom the case and it is time we re-think the way we work with our B2B wholesale partners.
What can I do? Here are some options…
100 percent dynamic net rates and availability – No more static rates!
However, if you feel you have to provide static rates to some partners prioritise the following…
100 percent free sell inventory – No contracted allocation to wholesalers.
Seasonal allotments – provide allocations to wholesalers but only in your quieter periods
Limit allotments for high demand room categories – don't lose control of your most popular inventory!
Remember, wholesale is good business when well-managed, especially for resorts and leisure destinations. For city properties, the preferred strategy is 100 percent dynamic rates.
These wholesale inventory strategies will play a part in your property's revenue management strategy, however they must also be paired with an effective pricing strategy.  One without the other is like a car without and engine; you might be able to slowly push it around the track, but you will never win the race.