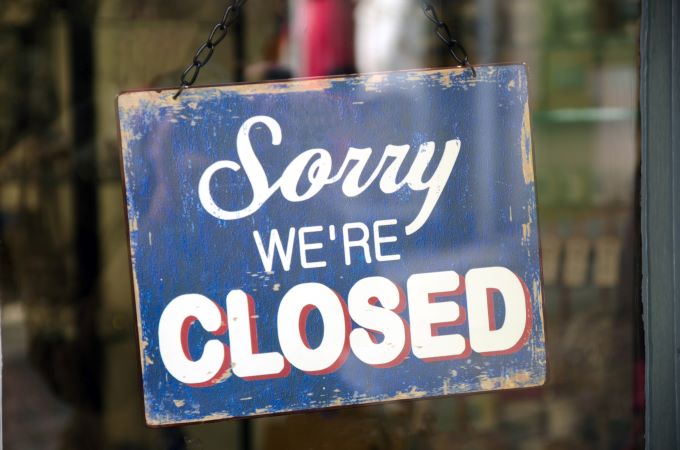 Airbnb-style rentals have contributed to the loss of more than 400 accommodation businesses across Australia over the last five years, new data suggests.
According to latest figures from Tourism Research Australia, the accommodation sector has shrunk significantly despite increased tourism activity, population growth and a rise in tourism-related businesses.
"With platforms such as Airbnb potentially affecting the viability of traditional accommodation businesses, it is possible that the sharing economy is responsible, in some part, for the decrease in business counts," the government-funded Tourism Businesses in Australia report says.
Unregistered short stay properties are not, however, included in the report's statistics.
Between mid-2013 and mid-2018, 418 accommodation businesses went to the wall, the number of operators falling from 13,243 to 12,825.
They encompassed 12 businesses with 200 employees or more, 50 with staff of between 20 and 199 and 356 businesses with up to 19 employees.
According to the report, the accommodation sector makes up 4.2 percent of Australia's overall tourism-related businesses, including operations directly involved with the industry (tour operators, accom) and those indirectly by it (takeaway food outlets, taxis). Tourism businesses are responsible for one eighth of Australia's total economy.
It's release follows that of the annual Australian Accommodation Monitor earlier this month which recorded a softening of performance for regulated accom across all capital cities.
The picture mirrors both the latest International Visitor Survey and National Visitor Survey, which demonstrate a continued leakage of visitors into the unregulated sector.
Dean Long is CEO of the Accommodation Association, an industry body which has long been lobbying government for a consistent national response to short-term rental accommodation.
He said following the accommodation monitor release: "We have advocated strongly for regulation of short-term rental accommodation that recognises the significant investment and contribution made by commercial tourism accommodation.
"This can only occur if there is greater transparency of the unregulated sector and a fair playing field for us to compete and employ Australians.
"The commercial tourism accommodation sector is a major contributor to the economy, indirectly and directly employing close to 200,000 and providing facilities such as restaurants, bars, spas, meeting rooms and more that contribute to the vibrancy of destinations.
"A level playing field is important in sustaining continued growth in investment and employment."
An Airbnb spokesperson told AccomNews the short stay giant is "growing the tourism pie for everyone" rather than shrinking opportunities for the commercial sector, pointing out a 2017 Deloitte Access Economics report found Airbnb guests spent $2 billion nationwide, supporting 14,000 jobs.
"Hotels are continuing to grow, with hundreds of new or upgraded hotels and tens of thousands of new rooms expected to come online over the coming years," he said.
"We are focused on growing the Airbnb community in a way that delivers positive outcomes for the entire community. We do not view tourism as a zero-sum game and want to ensure businesses across Australia can continue to benefit from tourism and grow and create jobs. Indeed, many traditional hospitality providers, including a growing number of hotels, are deciding to join our community. 
"The additional tourists being accommodated by Airbnb means more tourism dollars for local businesses such as pubs, restaurants, cafes and retailers. Many of these businesses rely heavily on the additional visitations generated by Airbnb."
While the TRA report shows commercial accom sector has shrunk over the past five years, and retail outlets have been decimated by the advent of online shopping, others indirectly affected by tourism have experienced boom times.
More than 18,600 new taxi licenses were granted and 12,100 takeaway food outlets founded over the five-year period to June 2018, thanks in part to the rise in delivery services such as Uber Eats and Deliveroo.