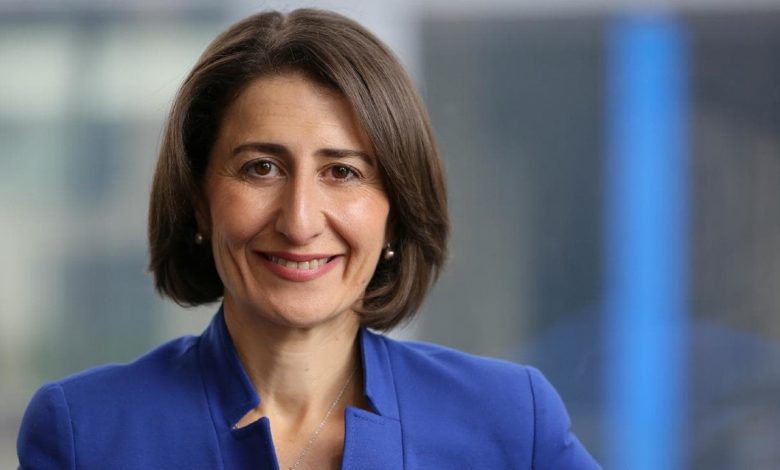 Premier Gladys Berejiklian has announced key reforms to state planning laws and Sydney's trading hours in an effort to boost economic development and cut red tape in NSW.
Both policy shifts have been welcomed by accom bodies for their potential to drive visitor spending and hotel development within the sector.
In an address to the Committee for Economic Development of Australia on Wednesday, Berejiklian pledged to deliver "the simplest and most effective planning system in Australia".
The premier says she intends to "slash assessment times, reduce red tape, and fast track projects in high growth areas" under the changes. Developer contributions to pay for infrastructure will be increased and simplified and e-planning will become mandatory for metro councils. Business hubs will be created across the state, allowing people to work closer to home, and protections strengthened for heritage areas.
Berejiklian has made no secret of her dismay over recent high-profile development vetoes, including the Independent Planning Commission's rejection of Star's Ritz-Carlton tower plan in Pyrmont.
Accom's leading representative bodies have welcomed the announcement, both citing the Ritz-Carlton rejection as demonstration of a flawed planning system.
Tourism Accommodation Australia chief executive Michael Johnson said the reforms would help drive certainty and cut lengthy delays.
"Governments should be constantly looking at ways in which they can streamline processes or remove unnecessary red tape so as to encourage investment and stimulate growth," he said.
"The recent decision by the Independent Planning Commission to reject the $500 million Ritz-Carlton project in Pyrmont provides clear evidence of the need to look closely at red tape and planning reform in NSW."
Dean Long, CEO of the Accommodation Association said: "We particularly welcomed the announcement that e-planning will be mandatory for metro councils and would like that extended to regional councils.
"Delays in planning result in escalating costs, diminish confidence in the economy and most importantly impact employment."
In a big week for the premier, Berejiklian also announced the end of Sydney's lockout laws, introduced five years ago following a spate of violent assaults and fatal attacks in the CBD.
She argued while the laws had "undoubtedly made Sydney safer", now was the right time for their relaxation. The 1.30am lockout will be removed from venues across the Sydney CBD and Oxford Street – though not King's Cross – from January 14 next year.
"Sydney has transformed dramatically over recent years, and we need to ensure we have a strong and vibrant night-time economy that reflects our position as Australia's only truly global city," she said.
"We will implement changes over summer to ensure Sydney has a thriving, safe and diverse night life that can be enjoyed by all.
"While the extended trading hours will provide a boost for the night-time economy, community safety will always be a focus."
Dean Long said the Accommodation Association welcomed measures that emphasise safety while removing red tape.
"With the majority of the measures supported or supported in principle, the report provides much needed confidence that all stakeholders will be operating in an environment that recognises the importance of a vibrant, balanced night-time economy to Sydney's positioning as a global city," he said.
Michael Johnson said the TAA was thrilled with Government's stance, saying it will drive local, interstate and overseas tourism.
"Once people realise Sydney can once again offer a vibrant, diverse and thriving night-time economy, I expect tourism spend to increase exponentially," he said.
"This also will go a long way in supporting our conference and business tourism market which is crucial to the economy of the city."
The premier's planning reforms will not require new legislation, the Liberal government needing just five cross-benchers to get bills through the NSW parliament.