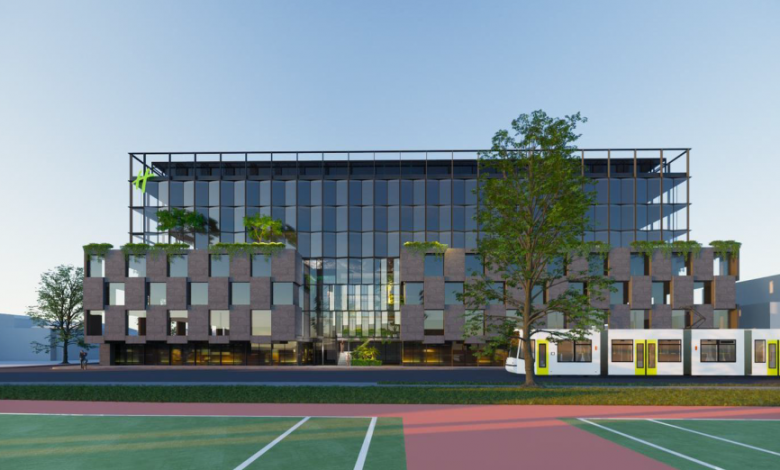 A new-build Holiday Inn aiming to net sports fans will open in the trendy inner-Melbourne suburb of Richmond in 2023.
IHG will run the 160-room hotel as part of a mixed-use complex opposite Burnley Station, within walking distance of the Melbourne Cricket Ground and Rod Laver Arena.
The international hotel group has signed a long-term management agreement with developers Pelligra Group, PrimeLand Group and Diamond Hospitality Singapore.
The newbuild will feature IHG's 'signature' open lobby, combining the front desk, lobby, all day dining and bar, lounge area and business centre in one airy space.
Abhijay Sandilya, IHG's vice-president of development, said: "Not only is Richmond a great destination for sports fans, it boasts a number of demand drivers in the technology, health and education space, and we are confident this hotel will be a favourite with corporate, event and VFR travellers.
"We are exceptionally excited to build our relationship with Pelligra Group to bring this exciting Holiday Inn to the market."
It is the second hotel deal signed between IHG and Pelligra Group, with Holiday Inn Melbourne Werribee also scheduled to open in early 2021.
Ross Pelligra, Chairman of Pelligra Group, said: "Richmond has undergone a transformation over the past few decades, gentrifying to become one of Melbourne's trendier suburbs with fantastic retail, great restaurants in the popular Little Saigon area, and the iconic MCG, Rod Laver Arena and Richmond Football Club on the doorstep.
"We're proud to be working again with IHG to open Holiday Inn Melbourne Richmond, giving travellers a globally-branded accommodation option in this trendy suburb near all the action."
IHG is undertaking a large-scale regional expansion of the affordable and internationally recognised Holiday Inn brand.
Several recent new-build Holiday Inn signings including Wagga Wagga, Melbourne Dandenong, Geelong, Melbourne Ringwood, Melbourne Coburg and Melbourne Werribee.
Dunk first
The first step in ambitious plans to turn North Queensland's Dunk Island and Mission Beach into one of Australia's premier tourism destinations has been revealed by developer Mayfair Iconic Properties.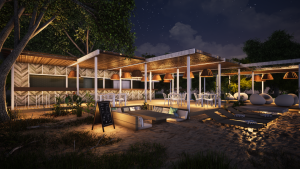 Artists impressions of upgrades to the Dunk Island Spit show the development of a new public beach bar and café, upgrades to camping, barbecue and toilet facilities, and sand replenishment and revegetation.
The works are designed to enhance the Spit's appeal to families and tourists seeking nature-based experiences.
Mayfair CEO Stuart Duplock said: "We expect that the upgrades will be complete and the Spit be fully operational in time for the beginning of the tourist season in June 2020."
Mayfair is working with Port Douglas-based architectural firm Hunt Design, Cassowary Coast Regional Council, environmental consultants and other key stakeholders to ensure the proposal is in keeping with the natural surrounds. 
The developer was selected by the Cassowary Coast Regional Council earlier this year as the winning tenderer for the 30-year lease of the Dunk Island Spit.