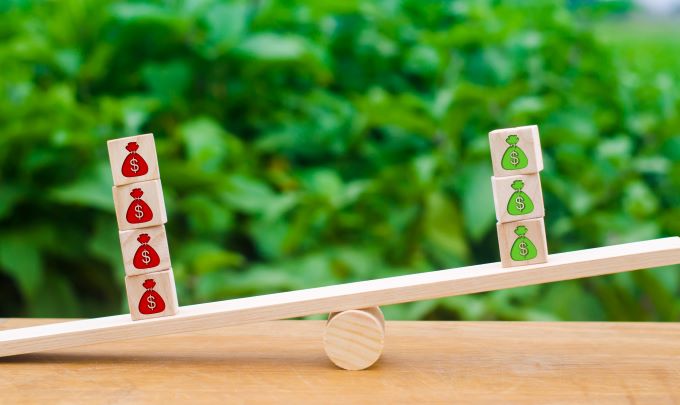 Two of the world's biggest travel platforms have seen their profits tumble following a turbulent period for accom.
And a third has vowed to trim its "bloated organisation" and ditch its reliance on third parties in an effort to drive revenue growth.
The Wall Street Journal reports Airbnb was unprofitable during the first nine months of 2019, the home-share giant losing $US322 million compared with a gain of US200 million over the same period in the previous year.
Airbnb's latest internal audit estimated the company at significantly lower than its previous private valuation of $US31 billion, the Journal says.  Rising costs in the third quarter eclipsed the company's revenue growth, even though revenue was up by $400 million on 2018 figures at $US1.65 billion.
Insiders are speculating the company may be forced to rethink its 2020 public float in the face of its results and the ongoing threat of the coronavirus outbreak, which has seen Airbnb suspend its bookings in China and agree to fully refund affected guests.
The platform has invested $US150 million in safety improvments following the shooting of five people at a Californian Halloween party last year, while increased overhead expenses and sales and marketing costs are also said to have contributed to its drop in profits.
Trivago's prosecution by the Australian Competition and Consumer Commission over alleged misleading advertising has been blamed in part for the German-based company's decline in fourth quarter income.
Growing competition from other travel platforms and reductions in marketing spend by the major OTAs are also blamed for a drop in profits, Trivago CEO Axel Hefer saying last week: "The times are rough, we do have a clear plan, and we are focused on what we can control."
In the fourth quarter, Trivago's net income fell 7.8 percent to $3.38 million against growth figures of 38.7 percent to $18.76 million for the full year.
An adjustment to its legal reserves because of the Australian case – the court has yet to set penalties which are likely to number in the tens of millions – hurt fourth quarter income and adjusted EBITDA (earnings before interest, taxes, depreciation and amortization) for 2019.
Trivago saw its total revenue decrease by 7 percent to $169 million for the quarter and by 8 percent to $914.5 million for the full year.
Trivago has warned shareholders that tests of a new marketing strategy could lead to a double-digit decline before allowing the company to "move full steam ahead in the second half of the year". It also says the coronavirus outbreak will have a negative impact on business volumes.
Hefer says Trivago is testing new revenue streams, including sponsored listings, and intends to increase its integration of Airbnb-style listings.
In his report to shareholders the CEO took a swipe at Google, the subject of a complaint to the European Commission by Trivago and 33 other companies over preferential listings of its own products.
"By competing with a player that has a very, very large share of users starting every single journey on the platform, that is a key advantage," he said.
"So it will be a tough competition going forward, but we do believe by specialising and developing a tailored product, just specifically for accommodation search. We will continue to have an edge from a user value perspective."
Google has also come under fire from Expedia in a brutally honest assessment of the business by its chair, Barry Diller, last week.
Diller said he had approached Google's top brass imploring them "to stop actually taking away the profits from businesses that are probably one of the main contributors to their advertising revenue".
The comment has led to claims of hypocrisy, VRM Intel magazine's editor Amy Hinote pointing out: "Google is now doing to OTAs what OTAs did to its lodging suppliers: bait with traffic, create dependency, and then switch business models."
Diller says Expedia Group will move away from reliance on Google and metasearch, and look to drive direct relationships with customers through app downloads, so generating greater consumer loyalty and pushing Expedia Partner Services.
He has vowed to simplify Expedia Group's businesses and implement cost cuts of $300 million to $500 million to create double-digit growth in its adjusted EBITDA.
"We were a bloated organisation . . . over the years, chasing the tail of growth, adding people and people and complexity and all this stuff until very few people could figure out what they were supposed to do during the day," said Diller.
"Simplifying that has a great by product of cutting our costs."