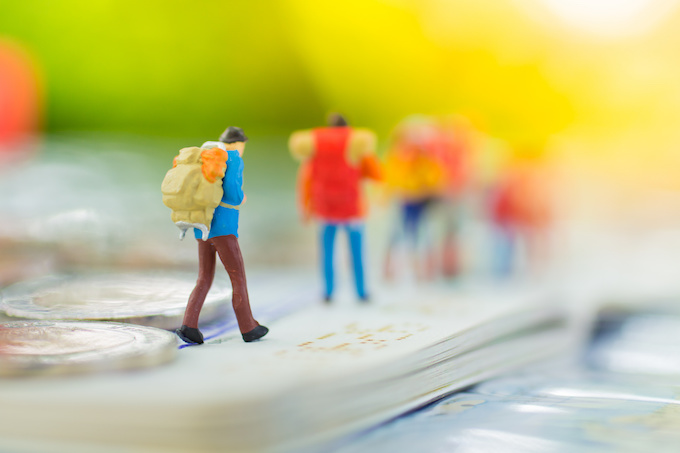 Backpackers will be allowed to stay longer in Australia to help recovery across fire-ravaged communities under temporary working holiday visa changes welcomed this week by the tourism sector.
Working holidaymakers will be able to claim volunteering as "specific work" towards second and third-year visas in a bid to encourage them to spend time in 45 declared disaster zones across the country.
More than 200,000 working holiday visas were lodged for Australia in 2018-19, with some 30,000 people working in regional areas annually to become eligible for second-year visas.
Under the current visa rules, employers can only hire the same backpackers for six months at a time and volunteer work is not counted in the system.To be eligible for a second-year visa, backpackers must complete 88 days of work in regional Australia and for a third-year visa, visa holders must work for another six months.
Now the government has said employers can hire the same backpackers for up to a year in fire-affected areas, and voluntary work in the designated zones will count towards required days for additional visas.
Peter Shelley, managing director of the Australian Tourism Export Council, says the scheme will help with the economic, as well as the physical, rebuilding process. 
"Along with supporting these regions to get back on their feet, allowing backpackers to stay longer will see an injection of tourism spending into regions who are struggling to re-engage the international visitor market," he said.
"While the bushfires attracted the attention of people across the globe, allowing visitors to be involved in the recovery effort will not only help Australians, but it will also create global engagement in rebuilding our communities.
"The working holiday maker program has always been about supporting a young person to build a life-long relationship and this is an excellent time to be inviting more people to get to know the Australian way of life."
Mr Shelley says the changes demonstrate the government is listening to industry recommendations on driving recovery post-bushfires.
"ATEC congratulates ministers Birmingham and Tudge on being flexible with policy levers that can help our sector get back on its feet," he said.
Acting immigration minister Alan Tudge told the ABC organisations were crying out for volunteers, while Kevin Butler, president of the fire recovery charity BlazeAid, told the broadcaster: "It's the most wonderful thing, it's a win-win-win for backpackers and for farmers.
"We're going to have many, many young people from all over the world who have their hearts and minds set on helping Australia."