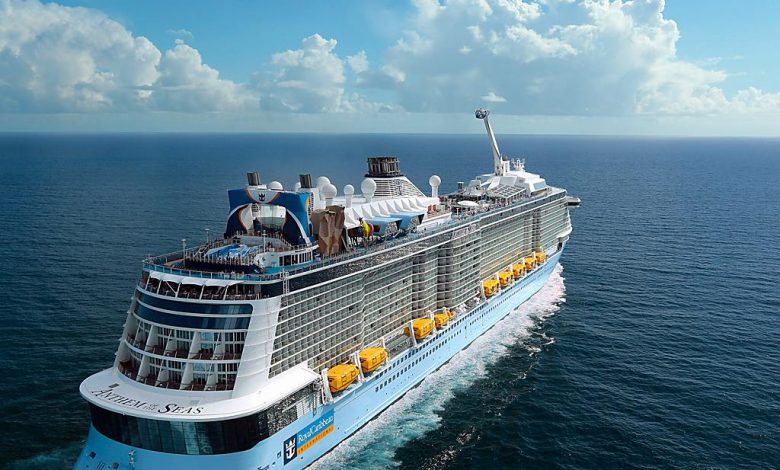 US cruise operators Royal Caribbean and Norwegian Cruise Line have announced a ban on all passengers and crew with Chinese passports, regardless of when those people were last in China.
The ban, which extends to Hong Kong and Macau passport holders, is a dramatic escalation of measures introduced to stop the disease spreading and reassure would-be passengers of the safety of cruise travel.
Friday's announcement by the Miami-based companies came after four travellers who were on board the company's Anthem of the Seas ship were hospitalised in New Jersey with feverish symptoms. According to Royal Caribbean, the passengers had come from China for the cruise from the US state to the Bahamas, and were hospitalised out of caution.
"None of the four guests being tested by showed any clinical signs or symptoms of coronavirus," Royal Caribbean said in a statement. "We will delay our departure until tomorrow."
Carnival Cruise Line's Diamond Princess ship is currently quarantined until February 19th off the coast of Yokohama in Japan after 61 cases of coronavirus were confirmed among its 1,045 crew and 2,666 passengers. Seven Australians are among those confirmed cases. 
A second ship, Genting's World Dream, is quarantined outside Hong Kong with more than 3,600 passengers and crew members on board and at least eight coronavirus cases confirmed.
A third vessel, Holland America Lines' Westerdam, has been given preliminary permission to dock after being  stranded at sea off Taiwan following initial reluctance from various countries to allow passengers to disembark after its visit to Hong Kong.  There have been no reports of coronavirus sufferers on board.
As part of its ban, Royal Caribbean says it won't allow anyone on board if they've travelled "from, to, or through" China, Hong Kong, or Macao in the last 15 days, regardless of nationality, or anyone who's come in contact with someone who's been to those places in the same time frame. Norwegian Cruise Lines' ban extends further to cover anyone who has travelled to those destinations in the last 30 days.
Royal Caribbean issued a statement saying: "We take this very seriously and have a responsibility to maintain a safe and healthy environment onboard our ships, as well as in the ports we visit.
"In alignment with new stricter CDC* protocols, we are tightening our measures to protect guests and crew. These steps are intentionally conservative, and we apologise that they will inconvenience some of our guests."
In Australia, peak body the Cruise Lines International Association (CLIA) has announced a strengthening of coronavirus measures across its ocean-going members, including pre-boarding screening and "enhanced screening and initial medical support" for those exhibiting symptoms.
Members are to deny boarding to anyone who has travelled via airports in China, Hong Kong and Macau within 14 days before embarkation, the CLIA says, and anyone who has been in close contact with suspected or confirmed carriers or people undergoing monitoring for the virus. 
Joel Katz, the association's managing director for Australasia, told industry representatives: "The health and safety of passengers and crews is, and must remain, the top priority for the cruise industry.
"These measures, while more restrictive than our previously announced enhanced protocols enacted on 31 January, are intended to reflect the industry's commitment to ensuring necessary precautions are in place as the situation continues to evolve."
The effect of travel curbs on Chinese tourists to Australia – who account for some 15 percent of international visitors but whose annual spend of around $13 billion eclipses that of Americans, Brits, Japanese and New Zealanders jointly – is likely to be "very significant" according to IFM Investors' economist Alex Joiner.
The Melbourne-based analyst said in The Guardian: "It's not just the numbers of tourists – it's that they spend quite a lot because of the way they travel with packages, how they get around and spending on shopping.
"If that gets cut off it's a material impact on the economy in Australia."
Governor of the Reserve Bank, Philip Lowe, warned on Friday the coronavirus outbreak could do more damage to the Australian economy than 2003's SARS epidemic.
Lowe told the House of Representatives economics committee: "Our links with China are much more extensive than they were, the Chinese population is much more mobile than it was in 2003 and the Chinese economy in 2003 was growing very strongly.
"It took a hit of two percent in one quarter but bounced back quickly. Growth now is slower and the capacity to bounce back and have stimulus measures isn't as great."
*Centers for Disease Control and Prevention