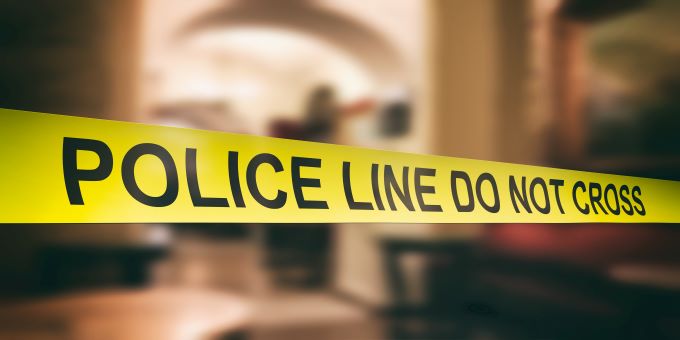 A man was shot by police outside Brisbane's Westin Hotel on Sunday after allegedly attacking a tourist couple staying at the property.
The incident happened around 10am when, according to Queensland police, the man approached the holidaying pair outside the hotel on Mary Street and pulled a knife out of a bag.
The woman ran back to the hotel, but the 26-year-old man she was with was reportedly stabbed in an apparently random attack.
When police arrived at the scene, the attacker allegedly lunged at them with a machete and was shot dead by officers.
Multiple crime scenes were set up in the central business district, including outside the Westin Hotel, and Mary Street was closed between Edward and Albert streets as motorists and pedestrians were advised to avoid the area.
Detective Superintendent Tony Fleming told The Australian said the attacker, aged 25, was known to police but would not say in what capacity.
He said the man appeared to have driven himself into the city and randomly confronted the couple as they left The Westin.
He produced a knife and the couple ran away, the attacker chasing after the man.
"(The tourist) stopped and was struck in the face," Detective Superintendent Fleming said. "His nose was broken and he turned and ran. Then he felt something sharp in his back."
Fleming told the newspaper the pair were not from Australia, and didn't know the deceased.
The male tourist was taken to hospital but was discharged soon after with a broken nose, an injured lip and a cut to his back.
A guest of the Westin told AAP she initially thought the gunshots were fireworks.
"I came outside and I saw someone lying on the ground and (police) were performing CPR," she said.
Another witness told The Australian she saw an altercation between two men in the middle of the street and the smaller man pull out a knife.
"The bigger man started running towards the river," she said. "He was being chased by the other man who was carrying something, I think it was a knife.
"A little time later he was casually walking back up the street with a knife, a very large knife. It looked like a machete, it went down to his knees."
Because of the use of lethal force,the incident will be investigated by Queensland Police's ethical standards command on behalf of the Queensland coroner, with oversight from the Crime and Corruption Commission.
The identity of the deceased had not been released on Sunday as police looked to notify his family. They did reveal he was was born in 1995 in Australia.