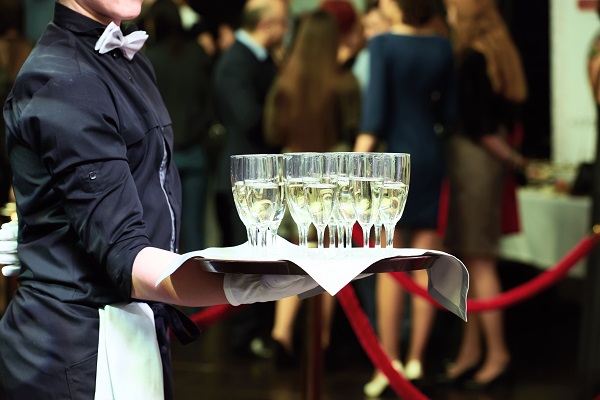 Industry
Staff entitlements: key tips for compliance
The appointment of administrators to George Calombaris's restaurant group, MAdE Establishment, serves as a timely reminder for other operators in the accommodation sector on employee entitlements. 
Certain industry commentators have blamed the practice of the Fair Work Ombudsman "naming and shaming" businesses who come clean and self-report wage payment irregularities of causing or significantly contributing to the failure of Calombaris's business and other businesses in similar circumstances. 
Such action by the Ombudsman can have a devastating effect on the goodwill of a business where the public, instead of putting their support behind a business trying to do the right thing, which will increase cash flow and ensure staff remain employed, will shun the business jeopardising its viability and the livelihoods of the employees. 
The takeaway for accommodation businesses is to ensure that employees are being correctly paid before this situation arises. Accommodation operators should consider the following on employee entitlements:
Determine if the workers are employees or independent contractors. Accommodation operators may engage independent contractors in certain roles such as cleaning.  It is very important to know that just because the operator has determined they wish to engage someone as an independent contract does not mean the law will treat that person as such. This is the case even where the worker agrees they are engaged as an independent contractor.  It may later be determined by Fair Work or a Court that a worker has been engaged in circumstances which deem the person is an employee and should be paid all relevant entitlements.  The business, and its directors in some cases, may then be liable for significant amounts of unpaid superannuation and entitlements and accused of engaging in 'sham contracting' (the unfair practice of hiring workers as independent contractors to intentionally avoid paying employment entitlements). 
If operators are engaging independent contractors they should obtain legal advice on the circumstances and the terms of their written contracts. 
Written contracts should be in place and contain terms which are designed to mitigate against the risk of any claim of 'sham contracting'. 
If operators have employees they should ensure those people are properly classified (i.e. casual, part-time or full-time) and they have signed employment agreements which correctly identify any award and entitlements for the employee.   
Operators should also ensure that appropriate worker compensation insurance for their application State is taken out for both independent contractors and employees (i.e. Workcover in Queensland, Workers Compensation Insurance in New South Wales).
There are many complaints by business operators about the complicated matrix of award and statutory entitlements, which may affect their particular business. It is important that operators determine the correct applicable award and seek advice if they are unsure. 
Most motel workers will likely be covered by the Hospitality Industry (General) Award.  The award will apply unless the business has entered into an enterprise agreement or other registered agreement setting out the minimum employment conditions. 
Such agreements may be costly to negotiate and inappropriate for most small to medium operators. 
Operators should have proper accounting systems in place to ensure employees are paid their entitlements properly. This includes receiving proper legal and accounting advice to ensure risk is known and mitigated.  Having received appropriate advice will mean nothing if the business is unable to comply with their obligations in practice due to a lack or failure of their systems. 
If the business runs into financial trouble and there is a risk of insolvency, is it important to seek legal advice on any turn around strategies particularly if the strategies may involve steps which may limit the employees' recovery of entitlements. The Corporations Amendment (Strengthening Protections for Employee Entitlements) Act 2019 recently amended the Corporations Act to prohibit certain practices to avoid paying employee entitlements when business are wound up including improper phoenix activity (the practice of transferring assets from a wound up company to a new company to carry on trading but with the intent of defeating creditors of the first company).  This change in the law creates the risk of criminal offending for directors who engage in the prohibited conduct. 
If accommodation operators obtain good advice and develop and maintain good systems they should be able to avoid the pitfalls, which have affected quite a few otherwise successful businesses recently highlighted in the media. 
The information in this blog is intended only to provide a general overview and has not been prepared with a view to any particular situation or set of circumstances. It is not intended to be comprehensive nor does it constitute legal advice. It is recommended people seek their own independent legal advice.