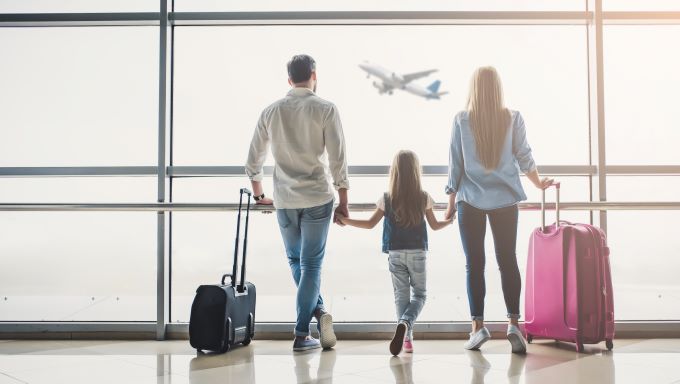 Another Australian online travel platform has gone bust, leaving hundreds of travellers in limbo and out of pocket over holiday arrangements.
The Sydney-based Fly365 was put into voluntary administrator on Friday, closing down its website, app and Facebook page and leaving just a phone hotline for stranded customers which told callers the "contact centre is currently closed."
The collapse is the latest in a string of similar liquidations Down Under over recent months which have left customers' holiday plans in ruins and creditors thousands of dollars out of pocket.
New Zealand-based Travel Globe went bust in January after issuing customers fake airline tickets, and Sydney-based tour operator Excite Holidays collapsed just after Christmas.
Following global giant Thomas Cook's spectacular demise last year, antipodean operators Guru Travel, Tempo Holidays and Bentours have all gone bust in the last six months, leaving passengers and travel agents out of pocket.
Numerous holidaymakers have again been left stranded by Fly365, one setting up a Facebook support group which has so far garnered 650 members.
The Australian Federation of Travel Agents (AFTA) said they were given no warning before the company went into voluntary administration, chief executive Jayson Westbury telling news.com: "This is a very regrettable situation.
"AFTA does all that it can to monitor and review travel businesses who hold ATAS accreditation and for the most part this has enabled AFTA to predict certain outcomes – but on this occasion, unfortunately, AFTA was not in a position to either provide advance support to the business prior to its failure or predict this outcome.
"While the liquidation process will need to run its course, a much deeper review of the situation is being undertaken by AFTA and a further review of the ATAS scheme will be given serious consideration as it applies to online travel agents in Australia."
Lawyers for Fly365's appointed liquidators, Roger and Carson, told nine.com.au their client was in the "early stages" of examining the financial affairs and dealings of Fly365.
"The liquidator is also considering and assessing the claims of customers … and any ability of customers to obtain refunds in relation to cancelled flights by other agencies and/or airlines," a spokesperson for Johnson Winter & Slattery said.
"Importantly, the liquidator has not cancelled any Fly365 customers' flights and is actively taking steps to minimise the risk of agencies and/or airlines cancelling or causing disruptions to flights of those customers."
The Gold Coast-based travel platform's directors, Dubai-based Mustafa Filizkok and Queenslander Scott Mayne, have not been contactable.
Some consumers say their tickets have been cancelled and refunds paid by the airline to Fly365, but the refund has not been passed on to them. Others say that while their payment was received by Fly365, the funds were never passed on to the airlines.
One Facebook user, whose parents used the OTA to book flights with Singapore Airlines, said while payment was received by Fly365, the funds were never given to Singapore Airlines and the airline automatically cancelled the booking after 72 hours.
The commenter said that because Singapore Airlines has not received notification on the Fly365 liquidation, she may be forced to wait weeks to hear what will happen about her parents' funds.
The pattern of recent travel agency collapses has prompted calls for better regulation of the local travel industry, Travel Globe's liquidator saying at the time: "Anyone can set up a travel agency…there's no protection for the consumer.
"People just assume that things will be done properly and if it's regulated there will be lots of checks and balances so that sort of thing doesn't happen and the money that people pay is put into a trust account."
Unlike the others, Fly365 was 'bonded' with its national accreditation agency which in Australia is AFTA, meaning consumers should be covered for their losses.
AFTA says those impacted by the voluntary liquidation should contact the liquidator directly, contact their relevant airline directly to confirm tickets and contact their bank to initiate a payment dispute (chargeback).