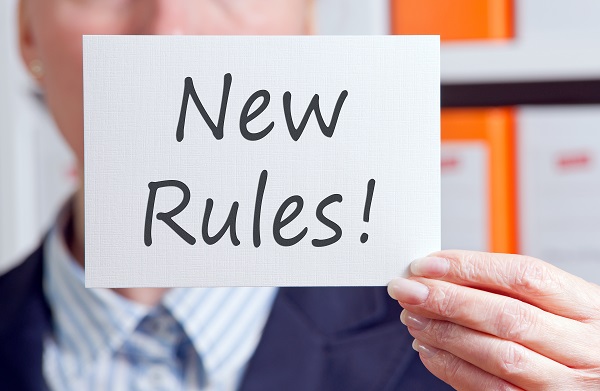 All holiday let hosts will soon require registration across WA, in a decision industry bodies are hailing as a victory in the fight against a "chaotic explosion of unregulated short stay accommodation".
The state government has pledged to accept nine of the ten recommendations resulting from 2019's Parliamentary Inquiry into the sector, acknowledging in a press release this week that its current policy on short lets is "outdated and inconsistent".
A key recommendation is the adoption of a registration scheme for all short-term accommodation providers across the state.
Other recommendations include:
Amending land use definitions to differentiate between hosted and un-hosted accommodation
Investigating the introduction deemed provisions into all planning schemes for hosted accommodation to be exempt from local government approval
Developing legislative or regulatory mechanisms to require the display of a valid registration number for short-term rentals advertised on online platforms
Updating strata title guidance to include powers and processes open to strata companies to manage short-term rentals
Development of an education campaign to ensure owners, property managers and purchasers are aware of their obligations regarding short-term rental properties
An inter-agency working group has been established, the government says, incorporating input from state and local authorities and accommodation providers to ensure registration compliance.
Australian Hotels Association WA chief executive Bradley Woods welcomed the government's response to the report, saying: "The chaotic explosion of unregulated short stay accommodation has jeopardised jobs, damaged community amenity, undermined investment and threatened the viability of many legitimate accommodation providers.
"The AHA has long advocated for fair but strong regulation of the short stay accommodation sector and the government's response reflects the serious concerns within the community about illegal hotels operating in residential areas."
Tourism Council WA's Evan Hall argues the commitment will provide certainty to operators in the accommodation sector.
"Present conditions can have an unfair impact on tourism businesses, housing affordability, accessibility and amenity for residents," Mr Hall said.
"We look forward to working with the state government to implement the recommendations and ensuring a level-playing field for WA's accommodation providers."
However, some have cautioned about a lack of detail in the government's policy.
Dean Long, CEO of the Accommodation Association said: "While the original recommendations and the government response is welcome, there is still considerable work to be undertaken to develop a comprehensive regulatory framework for the short-term rental industry in WA.
"The acknowledgement of the need for registration is an important first step but its effectiveness in providing confidence to guests, residents and local government, will be determined in the implementation and management of the scheme. Specifically, the extent to which it is embedded in regulatory reform that protects the safety and amenity of guests and mitigates the 'adverse impacts on local communities'.
"We continue to remain concerned that the report and the response fail to address the issues around safety and amenity, with the burden largely falling on local government authorities to ensure compliance.
"There is much to be learnt from overseas jurisdictions on the need for specific measures and penalties if we are to achieve real reform."
Mr Woods also argues the "devil will be in the detail" on mandatory registration.
"What we need to ensure we avoid is the establishment of a tick-and-flick system that allows unregulated short stay accommodation properties to complete a meaningless application and suddenly become legitimised without effective standards or protections," he said.
"We must also ensure that the working group determines appropriate minimum health and safety provisions as well as the establishment of strong data sharing obligations on online sharing platforms like Airbnb."
Minister for planning Rita Saffioti acknowledged the delicate balance between supporting the short-stay sector as a "valued and emerging" part of WA's tourism industry and developing rules to "ensure sustainability and support" for traditional accom providers.
"This is a complex issue and we acknowledge that local governments across the state have had good and bad experiences in this sector," she said.
Short-stay rental website Stayz describes the government's recognition of the need for a registration system as a step forward, but opposes giving local councils greater powers to regulate the sector.
Corporate affairs director Eacham Curry said: "The WA government should rather introduce a register and let the data that is collected point to solutions that will address questions about amenity and urban planning.
"Stayz also rejects the need for a distinction between hosted and un-hosted accommodation in any regulatory response for the short-term rental sector. This distinction will open the door to a system where mum-and-dad holiday homeowners are disadvantaged by an uneven playing field."
Both Stayz and Airbnb have committed to working with the government on refining the short-stay policy.
Derek Nolan, Airbnb's Head of Public Policy for Australia, said: "There are still important issues to be resolved including whether WA follows Tasmania, NSW and South Australia in implementing comprehensive statewide rules – or whether we create a complex, confusing patchwork of regulation where different rules apply across more than 130 WA councils. 
"Alongside our community, we want to work collaboratively with the WA Government to develop best-in-class, statewide rules that will promote responsible home sharing, grow tourism and address the needs of hosts, guests and the broader community."