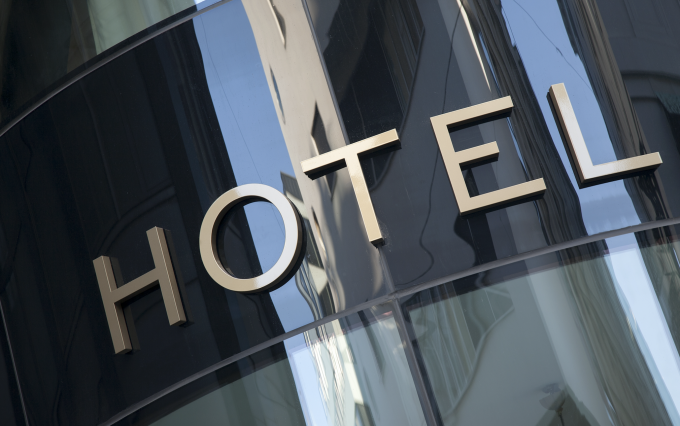 Australia was alone among its Asian neighbours in avoiding plunging hotel occupancy due to coronavirus in early 2020, posting unexpected gains in guest numbers.
Between January 6 and February 16, weekly occupancy rates across Australia increased by 11 percent to 73 percent, according to the latest figures from industry research analysts STR.
Our greater reliance on domestic tourism, coupled with a slow tourism start to the year, means we avoided the wholesale tumbling of guest nights experienced by every other major Asian market bar Indonesia, which remained steady.
While China is Australia's biggest international visitor market, overseas visitors make up only around 10 percent of the total national tourism market, insulating us until now from the dramatic falls seen elsewhere.
Jesper Palmqvist, STR's area director for the Asia Pacific region, said: "For those markets with more stable occupancy, less dramatic declines are partially due to distance from Mainland China, volume of visitors, stronger domestic or diverse travel drivers and a reasonably solid level of continued airlift.
"Australia was already off to a quiet start in 2020 due to the bushfires in several populated states in the country. Indonesia has felt some occupancy and rate impact in Bali, a popular market for Chinese travellers now gone, but not at the same levels as elsewhere."
The one exception nationally is Queensland, which posted lower occupancy rates in the Tropical North markets of Cairns, Port Douglas and Daintree and across North Queensland – areas heavily dependent on the Chinese market.
"In Tropical North Queensland there has been a significant drop in occupancy driven by a combination of end of holidays and virus-related demand drop, but it is growing in the past couple of weeks," said Palmqvist.
While the region saw average rates drop from $200 to around $180 per night, the rest of the country experienced less impact from COVID-19 than was seen across Asia, the STR data shows.
"When looking at daily data for the past 30-45 days, we can't really see many state or territory capitals where business has dropped to a large degree in direct correlation to the key dates in COVID-19 spread, as in travel advisory decisions or the Chinese New Year," Palmqvist said.
Markets such as the Gold Coast and Sunshine Coast were holding up well despite the travel ban, he argued, saying: "For many markets it's business as usual for this time of year."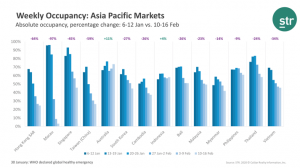 Elsewhere in Asia, Macau saw its occupancy rate fall from 96 percent to just 3 percent following a 15-day shutdown of its casinos.
Hong Kong, where political unrest followed by the virus outbreak have created a period of instability, guest numbers were down 64 percent to just 25 percent occupancy.
Taiwan, Singapore, South Korea, Cambodia, Malaysia, Thailand, Myanmar and Vietnam all experienced sharp declines, according to STR.
While Australia has so far shown resilience, Palmqvist warns the ongoing health of the local market will depend  on the impact of future booking cancellations and the success of our post-bushfire domestic tourism push.