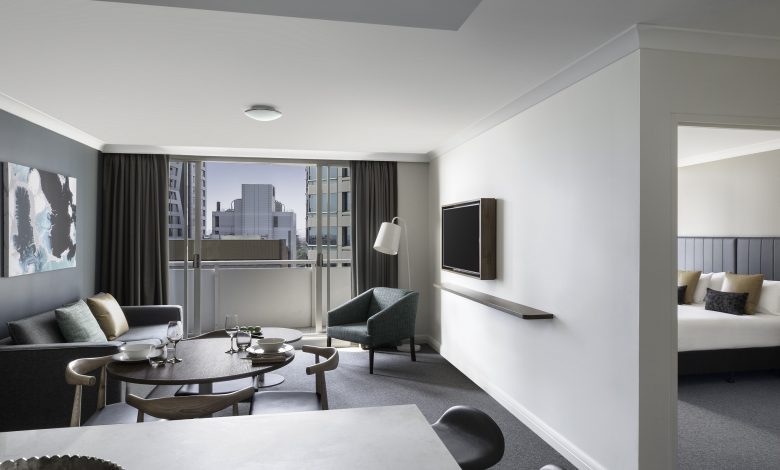 Mantra Chatswood Sydney has undergone multi-million-dollar, Nordic-inspired refurbishment delivering Scandinavian style alongside enhanced guest comfort.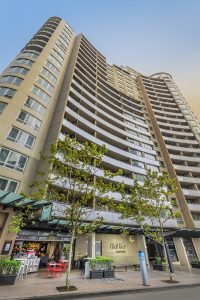 All 144 of the hotel's studio, one and two-bedroom apartments now boast "splashes of navy with timber, upholstered bedheads dressed in crisp white linens and luxurious textured cushions, and stylish new window furnishings" according to Mantra.
"One and two-bedroom apartments feature a gourmet kitchen with depth in colour of the cabinetry tones paired with a contrasting light stone to create a fresh aesthetic" it says.
The hotel's public spaces have also received a makeover and sport stone and timber detailing connecting with its onsite hotel restaurant.
Mantra Chatswood Hotel Manager, Joanne Jenkins, said the extensive refurbishment has created an entirely different ambiance and experience for guests.
"With clean, contemporary tones and modern furnishings, the hustle and bustle of the city will feel like a distance memory once guests enter our new calming spaces," she said.
"This extensive guest room and lobby refurbishment complements the hotel's new urban fit out of its Melting Pot Bar & Bistro in 2015."
Victor victorious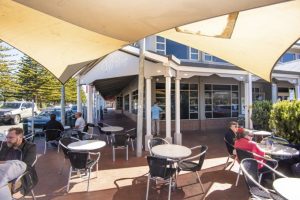 Victor Harbour's landmark Hotel Victor has changed hands for the first time in 30 years, selling for $9.3 million.
The 3.5-star South Australian property was bought from the Virgin family by a consortium of owners from the Corio Hotel in nearby Goolwa.
It features 33 guest rooms, a large public bar, restaurant, gaming lounge, conference facility and separate bottle shop.
JLL selling agent Will Connolly told WILLIAMS MEDIA the potential to redevelop the nearly 4,500 sqm site had generated interest from not only industry figures but also property land bankers.
"The landscape is changing," he said. "Pubs are often located in prime spots – the beach front, in the CBD, and often corner blocks as well.
"The Hotel Victor attracted a diverse range of buyer profiles brought on by the hotel being in such a great location close to the beach."
Sanctuary feels the force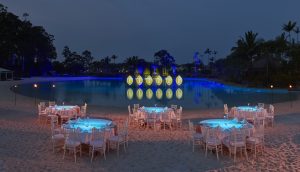 InterContinental Sanctuary Cove Resort has added 3D holographic technology to its outdoor event production packages for corporate clients and group events.
In collaboration with its in-house audio visual and event production company, Encore Event Technology, the Gold Coast landmark will offer event packages including the holographic technology for clients to harness the power of an immersive 3D experience.
Sanctuary Cove is a popular venue choice for corporate meetings, conferences and events, offering 14 indoor and outdoor spaces available throughout the 4.2-hectare resort. Its one-acre saltwater Lagoon Beach Pool is the stage for the holographic offering. 
General manager Matt Rippin said the facility will allow clients "to inject an element of surprise and wonder to their events or celebrations with high definition, 3D holograms projected onto large hologauze screens that appear to float above the still waters of our Lagoon Beach Pool.
"The resort's holographic display is perfect for product launches, branding and re-branding events, storytelling, entertainment or for any event organiser looking to fully engage their guests with the latest in outdoor event production technology.
"Special lighting surrounding the Lagoon Beach Pool creates a sense of depth for the holographic displays and provides atmospheric lighting.
"Research shows that consumers respond particularly well to interactive and immersive narratives and this is exactly what this technology can do for our clients – immerse their delegates in a story, a product or brand with high-definition visuals that are larger than life."
AIME aiming high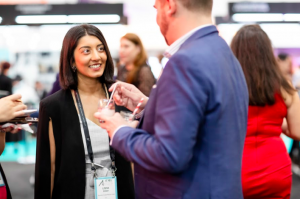 More than 2,500 visitors and 300 exhibitors descending on Melbourne for the Asia Pacific Incentives and Meetings Event (AIME), held last week at the city's Convention and Exhibition Centre.
With some 10,000 meetings taking place over two days, the event is designed to connect quality buyers and exhibitors within the events field.
Despite the challenges of the COVID-19 virus outbreak, organisers said registrations were up 20 per cent on previous events.
"The feedback from both buyers and exhibitors so far has been incredibly positive and we're proud to have delivered what we set out to do," said Matt Pearce, CEO of Talk2 Media & Events
"Looking forward to 2021, we will continue to improve and elevate the AIME experience yet again."             
AIME will run next year in Melbourne February 22–24.
Adina hits new heights
The new 220-room Adina Apartment Hotel Melbourne Southbank will boast Australia's tallest mass timber vertical extension when it opens later this year.
The cross-laminated timber structure, currently under construction, sits atop a concrete ground level and features wood sourced from certified Forest Stewardship Council-approved suppliers.
According to designers Bates Smart, the use of 5,300 tonnes of cross-laminated timber enhances the hotel's green credentials by offsetting around 4,200 tonnes of CO2 from the atmosphere.
Chief operating officer of TFE Hotels, Chris Sedgwick, said "As the Adina brand continues to evolve, expect to see a certain WOW factor in design that will be offset by the Australian hospitality that our hotel teams will deliver.
"At Adina Melbourne Southbank, the WOW will come from the innovative use of such sustainable building product, as well as the contemporary look and feel."