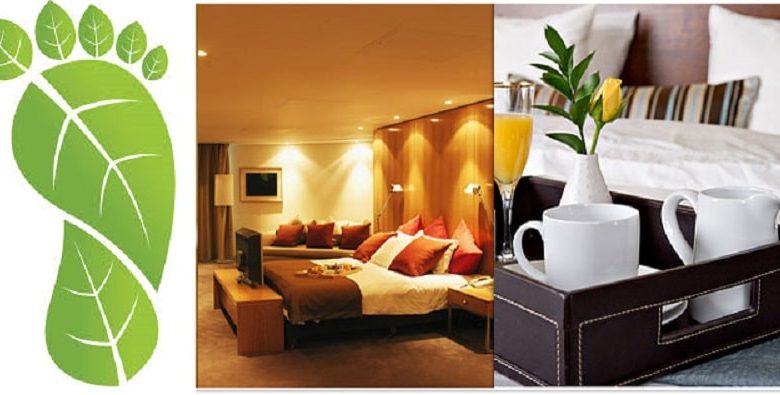 News
How and why the hospitality industry must embrace sustainability in 2020
Across the hotel industry, major chains and independent properties alike are ramping up their efforts to become more sustainable. It's become something of an imperative.
With a surge in eco-conscious travel, today's hotel guests aren't just interested in a hotel's rates, rooms and amenities — they're choosing hotels based on their green credentials.
Traveller habits are changing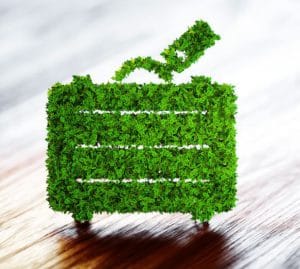 According to a 2019 report conducted by Abta, 36% of people would opt for one travel company over another if it had a better environmental record — that's up from 23% in 2014. More and more travelers are also considering the carbon footprint of their trips. In Sweden, the term "flygskam" ("flight shame") has entered the lexicon as citizens look for greener options than air travel.
When it comes to attracting corporate business, hotels require a rethink too.
According to a report by Deloitte, businesses are making concerted efforts to invest in renewable energy and reduce their carbon footprint. This impacts the types of hotels they choose, and some companies now require that their employees stay in properties that meet certain sustainability standards.
Hotels also need to be conscious of how they attract meeting planners. When hosting major global conferences, big businesses are becoming keenly aware of the associated environmental impact. For hotels, it's becoming vital to showcase how they can facilitate green meetings, taking initiatives such as eliminating plastics and providing sustainable food-and-beverage options.
How are hotels becoming more sustainable?
So what specific measures are hotels taking to be more environmentally friendly? Here are a series of inspiring examples from around the world.
Eliminating single-use plastics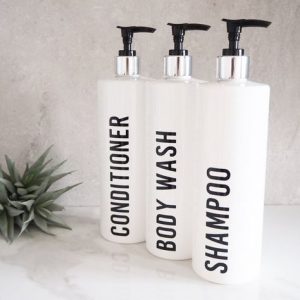 Major hotel brands are working to eliminate single-use plastics and small plastic toiletries. This year, Marriott International will get rid of small bottles of shampoo, conditioner, and bath gel and replace them with larger bottles or pump-style alternatives. Hyatt Hotels is doing the same, as well as increasing recyclable to-go food containers and adding more water stations in prominent public spaces. Accor has also committed to the global elimination of single use plastics by 2022. Outside of the hotel industry, Air New Zealand replaced plastics with edible biscotti coffee cups.
Green meetings
Some hotels are going above and beyond to make their meeting venues greener. At the Portola Hotel & Spa in Monterey, California, its eco-friendly initiatives include providing compostable cups, biodegradable badges and conference materials, and notepads from 100% recycled materials. They also provide a post-meeting recap that summarizes each group's waste-reduction achievements.
Radisson Blu Hotel Frankfurt is generating its own fuel using an industrial-size hydrogen fuel cell. This is helping the hotel cut CO2 emissions by 600 tons per year (this roughly equates to the emissions of 50,000 mid-sized cars per 100 kilometers).
Meanwhile, Hostelling International USA has become the world's first hostel company to use "smart showers", which restrict showering time to a mere seven minutes. The company intends to roll out over 750 showers throughout its properties, each with colorful LED lights to gently alert guests when their showering time is up.
Eco-friendly projects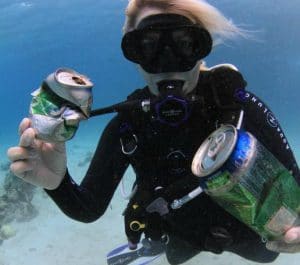 Hotel guests are also being encouraged to join in with eco projects and clean-up initiatives. In Bali, Alila Hotels holds a "Dive Against Debris" program that involves guests teaming up with trained divers to clean up discarded waste, including plastic bottles and bags.
Arlo Hotels has taken things further with its "Arlo Cares" platform. This sustainability program involves talks from thought leaders in the green space, documentary screenings, ocean clean-ups and community outreach programs that guests can get involved with. Arlo Hotels' restaurant menus also feature more plant-based offerings, catering to health-conscious guests while reducing their carbon impact by using less animal-based products.
EV charging stations
It's estimated that over half of all new cars will be electric by 2040. To get ahead of the game, hotel chains including Marriott and Hilton have invested in their own EV charging stations. While this might only cater to a minority of guests for now, it's a clever move that helps to showcase their social responsibility.
The move towards sustainability
As travellers become keenly aware of how their trips impact the environment, hotels are taking action — in a myriad ways. From hosting community projects and eliminating plastics to providing greener meeting venues and cutting waste with smart technologies, there's now a huge movement towards making travel more sustainable for all.