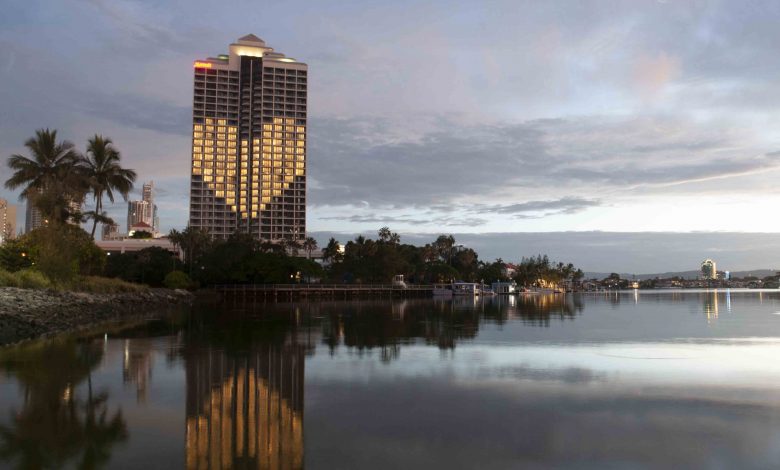 Marriott International launched 'Light for Hope', a heartwarming social campaign encouraging properties across Asia Pacific to light up their buildings and ignite a feeling of positivity and hope to the communities they are in for locals and travelers alike.
The initiative looks to bring togetherness amidst the challenging time the world is currently facing.
Surfers Paradise Marriott Resort & Spa participated in the initiative by lighting the shape of a heart on their tower.  The aim was to drive a positive sentiment within the Gold Coast community, build an emotional connection in addition to installing a feeling of hope for travellers and dining patrons for when they are able to visit again.
The symbol was chosen to project the hotel's love for its community and radiate positivity, with hopes that it brings a smile to the faces of everyone who sees it.
"As a team we understand these are unprecedented times for all members of the community, our guests and associates alike. The Resort is focused on continuing to provide a positive and uplifting sentiment to ensure the wellbeing of all involved. Although a minimal gesture, we see importance in sharing the love whether it be through social engagement, food donations to local Rosie's Charity or care packs for our employees when in need," said Ravinder Dhesi, General Manager, Surfers Paradise Marriott Resort & Spa.
Over the weekend, the Resort's tower expressed tribute to Anzac Day, lighting the words "Lest We Forget" honoring the members of Australian and New Zealand Army Corps through remembrance and reflection.
Standing together with guests, associates, Club Marriott & Bonvoy members, Surfers Paradise Marriott are dedicated to weather the storm together and bring positivity to the community through these uncertain times.