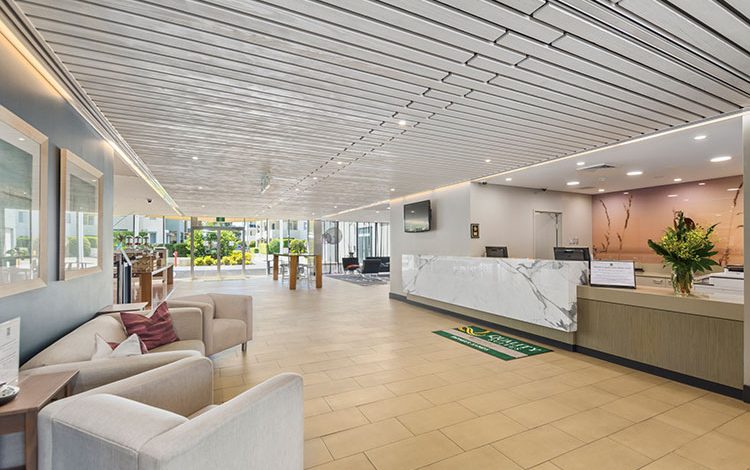 Management
News In Brief
Opinion
Taking "alternative" booking ideas from Choice Hotels
Choice Hotels Asia Pacific has announced a suite of measures to support its franchisees during the COVID-19 outbreak, while property owners are implementing innovative, alternative experiences to ensure bookings and revenue momentum continues.
With many Australians adapting to the new normal of working from home, Choice properties across metro and regional Australia have rolled out a new "work-from-hotel" option for guests, which offers workers a sanctuary to work from; away from the dining room table, or interruptions from family.
Quality Suites Pioneer Sands in Towradgi NSW, Comfort Inn & Suites Robertson Gardens in Brisbane QLD, Comfort Resort Blue Pacific in Mackay QLD and Comfort Inn Aden Mudgee in NSW have all taken on this approach and a series of initiatives to support their guests during this challenging time.
Choice Hotels Asia-Pac CEO Trent Fraser said: "Although these are tumultuous times, I'm particularly proud to see franchisees innovating and using their creativity to pivot their operations and experiences – out of these bleak times we are seeing our hoteliers more than ever strive to maintain a personal connection with their guests and communities."
"There's no doubt the COVID-19 crisis has hit the hospitality industry hard and with many of our franchisees being small business owners we recognise they are hurting," said Fraser.
"We appreciate the commitment that our hotel owners have to their staff, guests and communities, and we are taking action to support them with tools and resources to assist with daily operations, to help address issues impacting guests, and ultimately help a return to recovery as we move through this situation," he added.
Specific steps being put in place by Choice Hotels Asia-Pacific to support its franchisees include:
Suspending a variety of fees including reputation management fees and guest relations handling fees
Assisting franchisees in managing guest reservations and cancellations
Pausing quality assurance reviews
Suspending certain brand standards (for example, relaxing requirements around facilities like restaurants, pools, gyms, to comply with government regulations), creating more flexible options and moving deadlines to reflect the evolving environment
Providing guidance and best practices on crisis preparedness, including specific prevention procedures, proper disinfection protocols etc.
Choice guests can book a one-bedroom apartment complete with kitchen, lounge and dining, balcony, free underground parking, free Wi-Fi and printing for the following rates:
$85 – 10 hours including morning tea, lunch and a takeaway coffee
$65 – 6 hours including morning tea and a takeaway coffee
$45 – 3 hours including a takeaway coffee
In Brisbane, QLD, Comfort Inn & Suites Robertson Gardens is offering a daily rate of $69 between the hours of 8 am – 5 pm for workers. The package includes use of a room with unlimited Wi-Fi, work desk and phone, access to room service menu, printing and unlimited pod coffee. Located on a 10-acre property, guests can also walk through the beautiful gardens that surround the property, and remain within the social distancing guidelines – it is the perfect place to stimulate and refresh your mind during the workday.
In Mackay, QLD, Comfort Resort Blue Pacific is offering its studio units as an alternative office space for one week bookings for a rate of $450. Situated on the beachfront at Black Beach Mackay, this is another location perfect for those seeking some peace and quiet.
In addition to work-from-hotel offers, other properties, particularly those in regional areas, are looking outwardly to see how they can support community members. Comfort Inn Aden Mudgee, located in regional NSW, has turned its restaurant into a delivery service for seniors in the community, putting together cost effective meal deliveries for $8 each, in addition to offering grocery staples (bread, eggs, milk etc) for sale in partnership with local businesses.