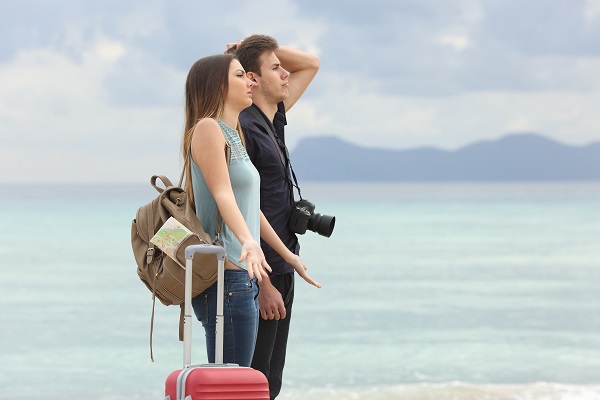 News
Cautious but happy, Aussies keen to explore their own back yard
New research suggests Australia will be slow to pack its travel bags post-pandemic .
Aussies are world-famous for their wanderlust: prior to COVID-19, 67 percent of Australians intended to holiday, with 21 percent having already booked.
Now, a staggering 49 percent of Australians have cancelled their 2020 travel plans, with only 11 percent stating they would definitely take a holiday this year.
These alarming findings surfaced in a Dynata report,
Global Consumer Trends COVID-19 Edition: The Reopening,
which report surveyed attitudes towards holidaying, hotel stays and airline travel across 11 countries, including Australia.  
The good news is, of those Aussies brave enough to travel, 45 percent said they would be happiest holidaying domestically while 16 percent were still planning to go abroad, just not to a country hard hit by the pandemic. A global theme was that people are keen to stay in their home country and want to avoid tourist hot spots and air travel.
Given Australia's vastness and geographical isolation, air travel is almost a necessity and depending on the destination, however the report shows we're more timid than even at taking to the skies again. Immediately following the lifting of restrictions, 28 percent of Australians said they would not be comfortable using airlines; and only 13 percent would be completely comfortable.
Cleanliness and social distancing were still major consumer concerns
44 percent of leisure travellers would be more comfortable if bathrooms were cleaned between each use and 41 percent of business flyers said they would be more comfortable if social distancing was enforced on airline seating.
Business travel could be key to the accom industry bouncing back, with 44 percent of Australian travellers showing more confidence in staying at hotels for business reasons following the pandemic compared to 34 percent for leisure reasons.
Australians using hotels for business said they would be more comfortable if:
Cleaning / sterilizing equipment was made available in the room (39 percent);
They had access to cleaning records (35 percent);
Strict social distancing was enforced in public areas (34 percent and
They had the ability to pay more for a room that has not been used in the past 72 hours (30 percent).
Dean Long, CEO Accommodation Association, warned that leisure travel was just one part of the mix, and that hotels needed to woo business travellers to return to robust occupancy rates.
Dean told Accom News: "Just because there were 12 million outbound trips by Australians, doesn't necessarily mean we're going to get 12 million additional trips in Australia.
"Some of those trips have been for corporate where you're going for particular purposes for business that can't be conducted in Australia, some are once-in-a-lifetime trips, we reckon we'll get some, if we're lucky, we'll get 40 percent of those (outbound trips) but the reality is, it is not going to be enough. We need that corporate market to return back strongly."
According to Dean, the best way for hotels to attract the corporate traveller was to invest in cleaning and branding.
"It's really important that when people think of hotels, that they think of them as safe, they think of them as clean, and they think of them as an environment where it's good for them to be, and they're not putting anyone at risk – and overwhelmingly, that's the accom sector," he says.