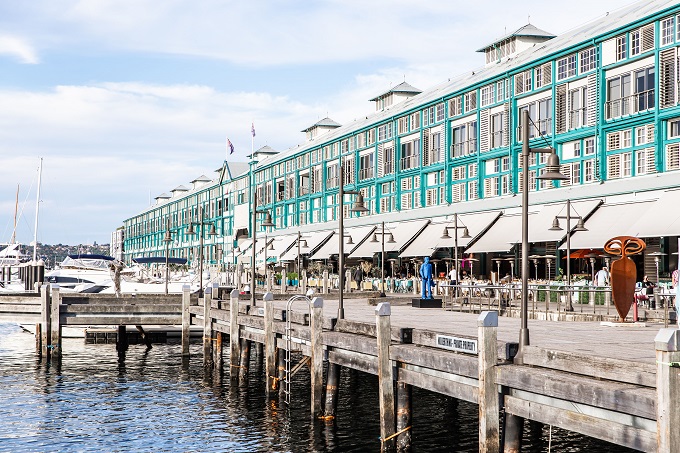 Events
News In Brief
Australia Vs New Zealand: 'best of the best' accom awards
What do these properties all have in common: a family-owned island adventure resort; a tech savvy popular brand hotel in  historic Sydney wharf; and a storytelling boutique hotel in Tassie.
They are all Australia's "best of the best" Accom offerings according to TripAdvisor's annual Travelers' Choice Awards.  
At the top of the list of  highest rated stays in Australia and across the South Pacific region, family owned and managed Pinetrees Lodge, located on Lord Howe Island, is described as "Australia's most beautiful Island". Pinetrees offers the "perfect place to relax and escape the stress of everyday life, guests enjoy exceptional meals, personalised service, elegant accommodation and a beautiful waterfront location on Lagoon Beach".
Pinetrees has passed through six generations of the same family, and each generation has transformed the style of the lodge to meet the social expectations of the time. Now in the hands of Dani Rourke and her husband, Luke Hanson with daughters Elsie and Pixie, they are the seventh generation of the Pinetree's family. The resort offers relaxation, adventure, wellness  and even a summer festival but it has not escaped an extended COVID-19 closure, at this stage, they are due to re-open in October.
Sydney's Ovolo Woolloomooloo hotel comes second on the list in the South Pacific region. It is described as "bridging the gap between heritage and modern luxury" located at the historic wharf. Upholding a reputation for excellence in hospitality and tourism, Ovolo Hotels also celebrates being the most featured hotel group in the Top 25 of the best hotels in the region, accompanied by Ovolo 1888 Darling Harbour and Ovolo Inchcolm and Ovolo The Valley in Brisbane.
Commenting on the recognition, Ovolo group founder and CEO, Girish Jhnujhnuwala, said he is set to "expand their empire even further with the opening of their first property in Bali with 'Mamaka by Ovolo, as well as the opening a new hotel in Melbourne's South Yarra". 
Completing the top three "best of the best" is the MACq 01 Hotel in Hobart located in the historic wharf area. Described as a "storytelling hotel" this luxury hotel is very much an experience, the site "is infused with tales of hangings, love, whaling trade and licking flames" and the history and stories are the basis of the concept and design of MACq 01.
Several New Zealand accom offerings also made the top 25: family-friendly hotel Quality Hotel Plymouth International came in at 15th place, while Delorenzos Studio Apartments Nelson came in at 16th,  VR Rotorua Lake Resort Rotorua was 17th and M Social Auckland Auckland Central ranked 18th.
These winners represent the most highly-rated properties around the world, based on  Tripadvisor reviews and ratings, so travelers can browse the list to get inspired for their first post-COVID trip. 
All Travelers' Choice Best of the Best award-winners, across all categories, can be found online here.