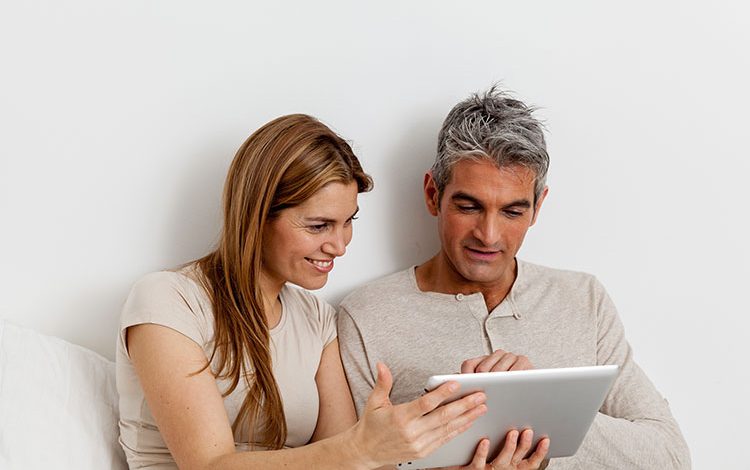 Technology
Go, go gadget: Responding to guest demands in a pandemic
COVID-19 has altered the way we go about our daily lives, so it is little wonder guest behaviour has changed too.
Guest safety is always paramount; however, due to COVID-19 it has become an even bigger focus of accommodation providers' day-to-day operations. Guests can limit contact with staff and other guests (while still receiving optimum service) with a few choice offerings.
Mini bars
Automated minibars and e-trays are ideal during COVID-19 as they can detect if a guest has touched any of the products contained within. It also provides real time, up-to-date information to management about stock levels (for replacement purposes) and guest purchases, which get directly recorded onto a guest's account through PMS interfaces.
Overall, it is a win-win for hygiene and mitigating stock loses through theft.
Guest services apps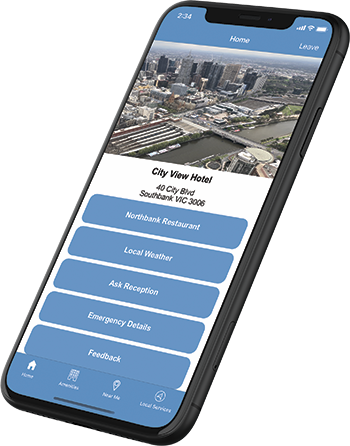 These can enhance the guest experience, because it is just like having a digital butler. User-friendly and customisable, this technology enables a guest to download a digital in-room dining menu and manage their orders from anywhere and it offers updates on when housekeeping services are logged and items replaced, all the while securely storing guest data in the Cloud.
Ideally, enhanced user-experience results in greater guest satisfaction; reduces the need for face-to-face contact between guests and staff; and yields reduced operational costs for accommodation providers.
Digital compendiums
Gone are old-school paper compendiums, they have been superseded by digital compendiums, which can either be downloaded on guests' BYOD (bring you own device) or TV-operated. The latter comes with inherent limitations, whereas tablet-based solutions allow the mobility consumers expect in today's world. Ease-of-use is critical to guest satisfaction and engagement.
Accom News spoke to a couple of Australian-based providers to get their views on the latest technology. Randall Harper, chairman at Smart Tablet, told us that the accommodation sector can best respond to guest demand by simply understanding two things:
First, consumers today are empowered by mobile and social; second, choice is paramount.
Guest experience is closely aligned to the guest's buying habits; put simply, the better the guest experience and manner of guest engagement, the more likely they will rebook. A digital compendium that takes the guest experience to the next level can only increase guest satisfaction levels leading to increased return visits, and therefore revenue for the accommodation provider. Importantly, each property is different to the next.
It is important to understand the requirements of the property and deliver a solution that fits the needs of each property.
In today's world where 'one size doesn't fit all', providers of digital compendium solutions need to be nimble in how the guest experience is delivered to each individual property, and ultimately, the guest.
Benefits of digital compendiums in a COVID-19 age
An effective digital compendium should also be a digital communications channel enabling the guest to message reception to request/access services, or simply ask questions.
Face-to-face contact between guests and staff should be restricted to essential contact only. This has become an imperative in the era of COVID-19.
Similarly, reception should be able to contact the guest via the digital compendium. It is much more efficient; eliminates face-to-face contact; and reduces the load on staff.
In today's world, most people already have access to news and similar via a variety of apps or RSS feeds established on their devices.
A comprehensive digital compendium should provide a feed of local news only with news updates, reports, and the like, which are local to the property and of probable interest to guests during their stay.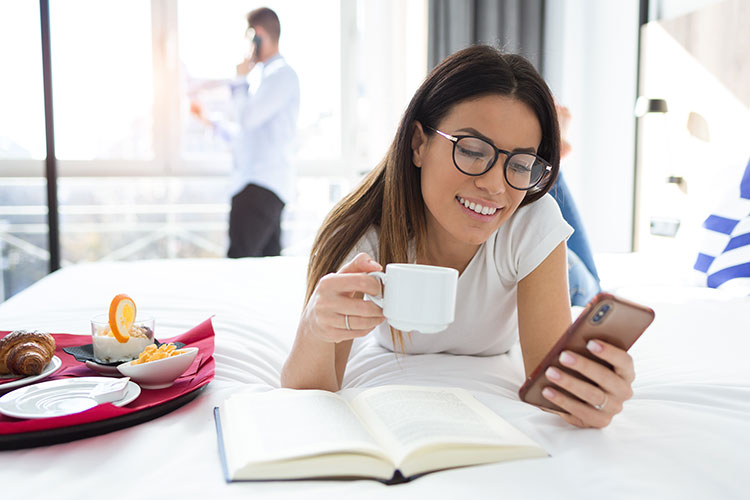 Room service with a twist
If a property makes pre-packaged food/meals available, the guest should have access to that detail on the digital compendium as well as being able to place orders from the digital compendium.
Digital compendium versus Google
Anyone can access pretty much anything they want via the internet and that is the problem – the internet is so full of information, it is often very difficult to get to relevant information, quickly.
For a guest who wants to access information relevant to them for the duration of their stay, the internet is not a good option.
It is much better to deliver a comprehensive but curated presentation of local information that is quick, intuitive, allows seamless access, gives guests the ability to book then and there.
Neil Houlston, founder App IT Byte, the developers of Hinfo explains that guest digital compendiums offer infinitely more flexibility for both guests and property management:
This is because it is a service run on your guests' own smartphones, tablets or laptops.
This allows your property to offer guest messaging and provide unlimited information updates to all of your guests, wherever they go during their stay, including by your pool, the beach, local restaurants, and tourist attractions.
With contactless solutions becoming mainstream as a result of the COVID-19 pandemic, your property can now offer a cost-effective digital compendium to each individual guest, without the need to provide communal resources in each room, that require thorough cleaning between each guest changeover.
By integrating an environmentally sustainable software-based solution into your property's operations, you can eliminate or significantly reduce many on-going expenses, compared to providing alternative solutions, while also maintaining the same level of privacy for your guests.
Diversifying language capabilities
Digital compendiums capable of communicating in foreign languages like Simplified Chinese, Traditional Chinese, Japanese, Malay and Hindi, are commercially available. With millions of international guests travelling to Australia each year, it is imperative accommodation providers find ways to effectively, and efficiently, communicate with non-English speaking guests.
With this technology, each user sets their own smartphone, tablet or device to their preferred language on initial setup of their device and the provider's mobile app and mobile website will read this device setting and offer content to guests in each of their preferred language if the accommodation property and the digital compendium provider's service supports it.
For example, a guest can send a message in Chinese (Traditional or Simplified) with the message history always showing in Chinese on the guest's device. The Chinese-speaking guest's message is then translated into English for the benefit of the hotel staff, who can reply in English. That reply message is then translated back into Chinese for the guest. The benefits of this are better communication between staff and non-English speaking guests, which builds greater guest rapport and can also result in significant time and cost savings by not having to laboriously translate everything.