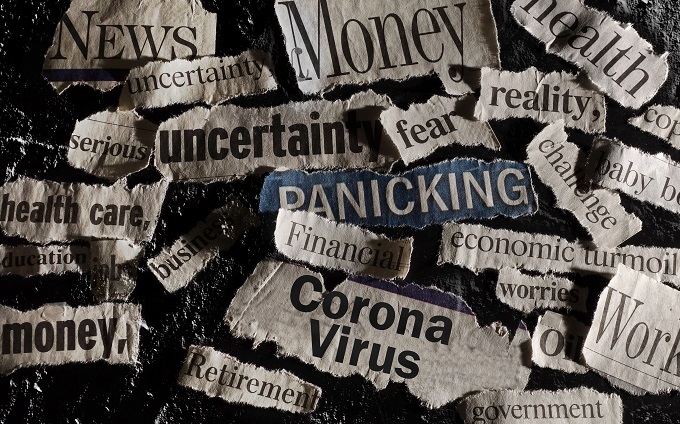 News
"We have ceased trading": Stage 4 stranglehold for VIC accom providers
What are you facing? Write in so we can tell your story.
"While the combination of bushfires and covid-19 has gutted our businesses, we are far from alone," founder and director of Apartments of Melbourne, Neil Devonport told us today after announcing he has had to stand down his entire staff and cease trading. 
The Victorian tourism industry was already on its knees following the devastating bush fire season. Then we were hit with COVID-19, and this for many businesses will finish them.
"So far there has been little industry support from government, state or federal. What is needed clearly for busineses to survive is significant direct cash injections and the biggest marketing campaigns ever for the tourism industry.
"We are not talking small amounts, realistically Visit Victoria will need $1 Billion over 10 years for marketing and the Tourism Australia will need in excess of $5 Billion over 10 years. This investment is the only way we are going to see some bounce back in our industry.
It's an incredibly sad time for the Victorian tourism industry, incredibly sad.
In April, Neil wrote an opinion piece for Accom News criticising the Morrison Government for its JobKeeper shortcomings; it failed to cater for Working Holiday Visa and Student Visa holders who make up much of the accom industry's workforce.
Of the 52 staff Neil employed in housekeeping back In February, only four were eligible for Jobkeeper. He said: "Our concerns are with the other 48 staff, many of whom can't find work, can't get government assistance, can't go home due to border closures and can't find work due to essential social isolation rules". He further warned: "People will die, simply they will".
Sadly, Sunday's announcement of Stage 4 COVID-19 restrictions for Melbourne sounded the death knell for Neil's business, which managed 150 apartments across three city locations. On Tuesday, Neil announced the sudden closure of his business, which he had planned to wind back gradually throughout August. As of 5pm on August 4, all staff had been stood down, the business phone services were no longer operating, and 90 percent of the apartments were returned to their owners.
"With the announcement of a State of Disaster and extended Stage 4 lockdowns by the State Government of Victoria, much has changed and this is affecting everyone in Victoria including our customers," says Neil.
"Sadly, our plan has had to be sped up, our team finished and our businesses closed. What more can we say, thank you for your support over the past five years, these are the memories we need to focus on."
Apartments of Melbourne is just one casualty of the Stage 4 restrictions currently strangling Victoria's accom sector.
The Victorian Tourism Industry Council (VTIC) responded strongly to Premier Daniel Andrews Sunday announcement, claiming: the six-week "dramatic shutdown" would "gut our industry" and for many, "dim the prospects of making it through to the other side".
While VTIC understood the need for drastic measures to get the virus under control, the tourism body held grave fears for the survival of its members.
VTIC Chief Executive Felicia Mariani said recent ABS figures showed Victoria's tourism, events and hospitality sector had been unable to "reactivate" at the same rate as other states. VTIC claimed it was evident that Victoria had suffered the greatest decline in jobs performance in the country, seeing a 7.3 percent drop against a national decline of 5.6 percent. Hardest hit was the accommodation and food services sector, which had a 24.4 percent decline in jobs, against a national decrease of 18.1 percent.
"These numbers reaffirm what the Victorian tourism industry has seen and felt for months now, as extended lockdown sequencing has decimated any recovery opportunities the sector might have had," says Felicia.
VTIC called on the Morrison Government and the Andrews Government to keep JobKeeper at the $1500 per fortnight level beyond the end of the September expiry date and to reinstate the Business Support Grant Programs.
"At the current rate of progress, the reality is that Victorian operators will likely have to endure the best part of 12 months with little or no revenue," says Felicia.
"There is no business that could have ever planned to survive in such conditions."