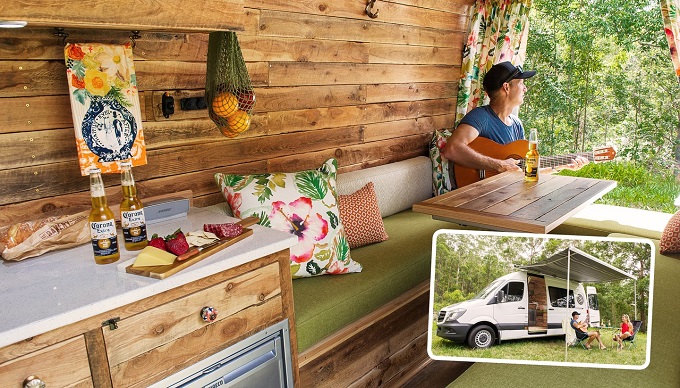 News
Is it the year of the caravan and camping holiday? Millennials replacing grey nomads
There are reports across the industry of not only an increased interest in the purchase of caravans and campervans but also a surge in online enquiries and regional holiday park bookings.  
According to Tourism Research Australia, caravan and camping has always been popular with Aussies, who spent a total of 59 million nights caravan and camping in 2019 and this makes it the most popular accommodation option for Australians. On top of its ongoing popularity, the Caravan Industry Association of Australia (CIAA) identified that in 2020 a new (post-COVID) travel norm includes "strong and sustainable resurgence of caravan park occupancy".
Caravan parks seem to be regarded as a safer post-pandemic Accom for travellers. Keelan Howard from CIAA on why caravan parks are considered to be less of a cross contamination risk: "By design, caravan parks have large open spaces, cabin accommodation and many caravans / RV's have their own toilet, shower, kitchen and air con systems reducing the need to use shared facilities. Caravan parks have also increased strong cleaning and hygiene practices in place."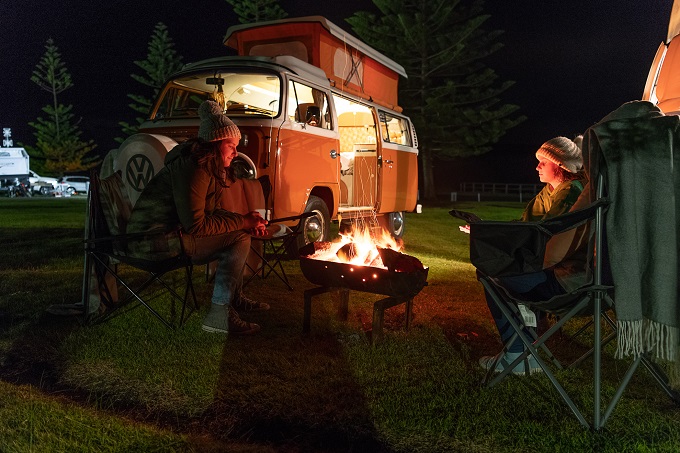 Aussies are global explorers, but now travel is changed, perhaps for many years to come they have turned their sights to their own back yard. The data from CIAA highlights a "rapid uptake" of campers, giving the industry the potential to lead recovery for regional Australia visitor economy.
CIAA states: "Coming from ground zero, this early data shows real green-shoots are occurring in caravanning which is now driving our tourism industry forward." The data also reveals that 80 percent of CIAA's consumer audience are considering staying in a caravan park. Most exciting of all, are signs that Post-COVID campers and caravanners are getting younger.
Madeleine Sawyer, Tourism Executive Caravan Industry Association of Australia told us: "The youth market (under 30s) has shown strong signs of growth in the 12-months to March 2020, this group took 3.1 million caravan and camping trips, an 18 percent increase from 3 years ago. In total they spent 9.5M nights, a 27 percent increase from three years ago (Tourism Research Australia, NVS, 2020).
The growth in domestic travellers under 30's who are caravan and camping could be attributed to changing lifestyle with an increase young Australians adopting the "van life" movement, as well as the ability for people to travel and continue to work digitally.

Now even more so, working in the confides of an office are becoming less and less essential to success and young Aussies are able to get on the road while continuing to pursue their careers. Caravan and Holiday parks are increasingly catering to this too, with many providing Wi-Fi throughout the park and some even having communal spaces to set up and work.
Camplify is a van sharing platform dubbed "Airbnb for caravans" and has reported a significant rise in Australian winter camping holidays compared to last year alongside a growing number of younger users.  
Feedback from Accom providers to Accom News confirms the increase in visitors from a "drive market" anecdotal evidence from regional Queensland suggests a strong recovery in visitation with some looking set to return pre-COVID growth. Mackay Tourism partnered with Tourism Whitsundays to deliver a Mates Rates campaign that attracted over 36,000 views and is planning a summer campaign to inspire visitation amongst their four-hour drive market. Furthermore, in June, Gladstone and the Discovery Coast reported that Agnes waters and 1770, campsites were nearing capacity.
Gus Stedman the CEO of Gladstone Area Promotion and Development Limited told us that the small region successfully focused on its "drive market". He said: "In particular, the caravan parks on the Discovery Coast are nearly booked out weeks in advance. Our operators are happy with the return of visitors, however hoping that this influx continues in the weeks/months to come. Heron Island has also been reporting great visitation back to the island since the easing of restrictions, again hoping this continues."
The Camplify Report confirms that "Aussie families were eager to hit the road once restrictions were lifted which resulted in an incredible 115 percent increase in demand for winter camping bookings in June compared to 2019. The vast majority of which were organised for the July school holidays. These trends led to a massive increase in bookings on Camplify across the board. Both hard and soft floor camper trailers, which are usually less popular during the Winter months, saw some of the largest increases in booking rates (almost 200 percent compared to 2019)".
Due to being one of the first states to lift restrictions, Camplify also points out that WA saw a surge of early bookings in May "equating to over a 1,200 percent increase in bookings compared to April". SA and NSW saw "increases of 711 percent and 543 percent in bookings respectively in May". Furthermore, when local travel restrictions were lifted in Queensland, bookings increased "by 140 percent in June", accounting for almost a third of Camplify bookings across Australia. 
The van-sharing site suggests that with overseas holidays on-hold, many families are planning their first domestic camping trip, with the majority of first timers opting for a campervan or motorhome. Stating: "This translated into a 120 percent increase in 'Drive' holidays in June compared to 2019. 'Tow' holidays also saw significant YOY growth, largely driven by the high proportion of caravan bookings".
The average age of people searching on the site has also decreased significantly. Almost 30 percent of users now falling within the 25-34 category and there has also been significant growth in the 21-24 category. Founder and CEO Justin Hales commented: "Our mission has always been to make vanlife accessible to all. With overseas travel now on-hold for the foreseeable future, making camping accessible to Australians has never been more important. We have already seen huge demand for road trips across the country, with families looking for socially distanced holiday options, particularly within their home states.