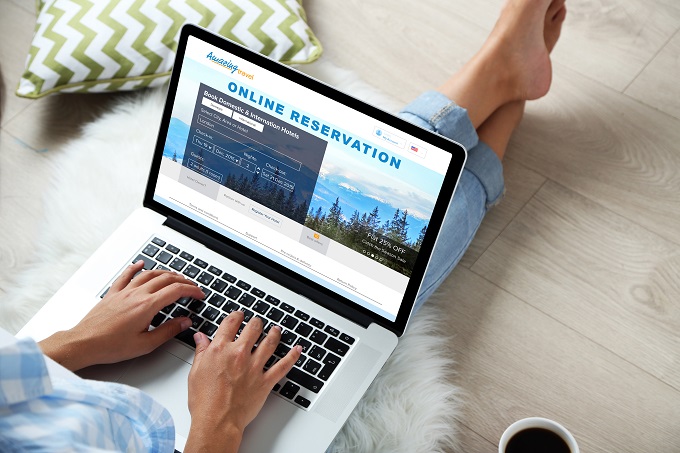 News
Room service and the 'new normal'
Food always has been, and always will be, a major part of the travel experience.
How can the hotel industry step in to ensure guests are still able to easily enjoy outstanding cuisine? One obvious way is to make it as simple (and safe) as possible for them to get it delivered to their room. It's time to overhaul in-room dining (AKA Room Service). A contactless experience is what we are striving to deliver guests.
THE EVOLUTION OF ROOM SERVICE
Prior to the Covid-19 pandemic hitting, industry experts were reporting a decline in profits from room service. Many hotels have been turning to alternatives, such as the Hilton's grab and go outlets or their adoption of HCN's DineIN tablet technology. Hyatt Centric hotels partnered with food delivery app Grubhub, incorporating it into their Restaurant to Go program. And at The Kubic Hotel in Athens, Greece's first Smart Hotel, guest rooms are equipped with smartphones which come pre-installed with food delivery apps.
Finding the neatest solution
Fast forward to a post-pandemic world – in-room dining looks set to be a more popular option for guests, but there are new hygiene and safety implications to consider. So is there a solution that's safe, offers maximum convenience to guests and can help hoteliers make some incremental revenue?
We think so, and it involves these steps:
Eliminating printed menus
Replacing them with a digital menu guest's can easily access on their own device
Rethinking your food offering, potentially partnering with local restaurants on in-room delivery
Phase-out printed menus
Printed menus present a problem where hygiene is concerned. They can be costly to produce, time-consuming to clean, and look tatty quickly, even if they are made of wipe-clean material. This will not appeal to guests who need reassurance around cleanliness.
One neat solution to this is to replace printed menus with a wipe-clean in-room tablet. But if you're a perfectionist when it comes to customer experience, making menus accessible on the guest's own device means they don't have to navigate an unknown operating system (ever tried using Apple when you're used to Android?).
Making your menu available on your guests' own devices also means they can access the room service options from anywhere. For example, if they were working at the office and suddenly realised the time, they could pre-order room service on their way back to the hotel so that it arrived just after their return.
This option isn't just convenient for the guest though. Use of their own device means no capital investment for you, and it means you don't have to worry about the risk of germ transmission from guest to guest. You have the flexibility to make menu changes whenever you need to, and if you want to add a special, no problem! You also have better scope for promos and guest engagement.
The technical side of your digital menu
Two very simple ways to give guests access to your menu on their device, include downloading an app to their device, or providing a link, NFC tag, or QR code that takes them to a 'Progressive Web App'. This is a website that looks and feels like an app, but doesn't have to be downloaded. The latter gives the best experience to guests as they'd probably rather not download an app for a short stay.
QR codes and NFC tags are easily displayed, and cleaned, within guest rooms. You could also provide a link to your menu from your WiFi landing page.
Creating the best online ordering experience for your guests
When online menus and ordering are designed right, they have a number of advantages for both guests and hoteliers:
• They are more visually appealing guests – there is a whole art to maximising on this
• The app can prompt add-ons more effectively than a phone order
• The guest has more time to make the order without the pressure of having someone on the other end of the phone.
The hotel industry has already seen significant revenue increases when trialling this approach. For example
Having undergone a total refurbishment last year, Novotel Cairns Oasis Resort General Manager Scott Grant implemented Order Up's contactless in-room ordering platform. "We wanted a system which gave our guest a better experience by enabling them to see digital menus, we also wanted the ability to update our menu daily, change specials and offer meal deal offers. We researched a few suppliers and were impressed by Order Up as customers just have tap or scan their device, no need to download any app and no large capital outlay needed from our side. We have seen our average order size grow by 19% and the frequency of room service orders increase."
What if my hotel doesn't have a food offering?
Using a progressive web app can help you provide guests with food and beverage from outside the hotel, adding an extra level of convenience to their stay with minimal adaptation needed. Curate menus from local restaurants (e.g. Indian, Chinese, Thai) and collect orders directly or send them through to the restaurants. Charge it to the guest account and have staff deliver to their room with a service fee.
With this solution, guests have a wider choice, your hotel beats Uber Eats to a share of the revenue for the food, plus 100% of the alcohol (which is high margin), and the local restaurant gets incremental revenue.
Even if you have your own in-house offering this could be an option to broaden your menu.
The bottom line
Room service might be evolving, but it's here to stay. Adapting your offering using the latest technology is more straightforward than it seems, and could be a win/win for both your guests and your business.