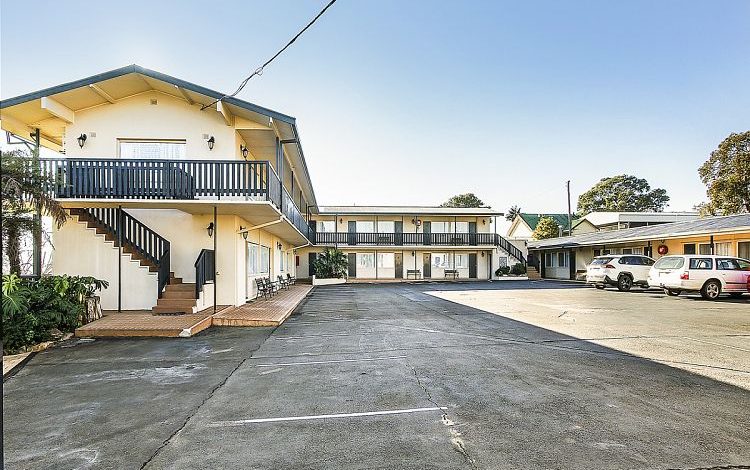 AccomProperties News
Paradise is Halfway at Eden
Costa Goumas from waiter to Accom tycoon offering prize motel for sale
Costa Goumas came to Australia from Greece on a voyage of discovery 47 years ago, liked what he saw and began buying up chunks of it.
The 76-year-old entrepreneur began his working life in this country as a waiter, and when he saved enough money to open his own restaurant he found the recipe for investment success.
Mr Goumas says he now owns "10 or 11" motels and as he looks to wind down his working hours, one of the most prized jewels in his portfolio is up for sale.
Eden's 28-room Halfway Motel, which sits on the Princes Highway at the halfway point between Sydney and Melbourne, is on offer at $2.1 million.
Mr Goumas says the four-star property generates a net profit of $180,000 a year and the town, a rising star as a tourist destination, is a favourite stopover for interstate travellers as well as a prime holiday area for Victorian visitors.
Eden, once a major centre for the whaling industry, has the third-deepest natural harbour in the southern hemisphere, and is the biggest fishing port in New South Wales,
Greg Matthews, from Motel Brokers NSW, says the Halfway is in a "fantastic location'' and that "before the closing of the borders enjoyed a great deal of coach traffic that will start again".
"Eden is a spectacular town,'' Mr Matthews said. "It's a town that's on the rise and it's starting to feel the effects of the Sydney property boom."
In the past Batemans Bay was as far as many people would go from Sydney on holidays, but now they have discovered that Eden is stunning. It's like Batemans Bay was 20 to 30 years ago.
"The Halfway Motel has a massive car park and a large restaurant with a separate dining area so it can serve coach-loads of tourists in one go."
"And it's a beautiful location."
So beautiful that the CAD Group has purchased the Eden Fishermen's Recreation Club with plans for a five-star luxury hotel, serviced apartment and residential project.
The sale price is speculated to be $4.5 million.
The proposal will see the 2600 square metre building refurbished and branded The Sapphire at Eden – with 62 suites, two conference rooms, a 120-seat restaurant, wedding reception centre, gym, pool, spa and health retreat.
It will be run by Radisson Hotels.
Costa Goumas says that deal highlights Eden's potential as a tourist destination.
"Entrepreneurs are spending a lot of money and the town is booming,'' Mr Goumas said.
"Eden is a good tourist town with a big fishing industry and it makes a great sea-change."
"I came to Australia in 1974. I was young and wanted to see the world. I worked on ships for a couple of years and it was a good life, getting paid to see the world."
"I worked as a waiter in Sydney for Intercontinental Hotels and for the Hilton at their San Francisco Grill in Sydney."
"Then I saved enough to start my own business. I had a lot of restaurants in Sydney and three around Eden."
"I had a very good seafood restaurant at Merimbula and a friend said 'you're working very hard Costa, why don't you go into motels, it's a lot easier?' So that's how I started. I bought his motel in Merimbula in 2000. Now I have 10 or 11, I think.''
Eden is 478 kilometres south of Sydney and is the most southerly town in New South Wales.
The eastern coastline has rugged cliffs at the southern end and a wide, sandy surf beach, north of the cliffs.
Whaling ships began operating in the area in 1791, just three years after the First Fleet arrived in Botany Bay, but these days the great sea mammals are hunted only for photographs.
Find the Halfway Motel sale details here.