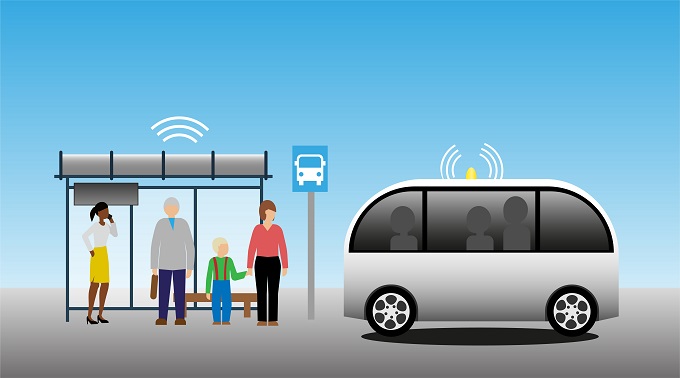 News
What is the technology bus and should you get on board?
Op-Ed: Technology is playing an even larger part than ever before in the hospitality industry as a direct result of the pandemic.
It's being explored in new ways to support social distancing and a contactless guest experience. Paper-based in-room compendiums and room service menus have been replaced with QR codes which allow the guest full access to a range of facilities via their own mobile phone.
Many hotels are implementing web check-in and in many cases, extending that further to keyless entry by again using the guest's mobile phone. The ability to deliver these services ideally requires integrated or interfaced systems within the hotel.
The Property Management System (PMS) has been the mainstay of hotel technology for many years. The PMS's job is to manage room inventory, room allocation, check-in & check-out, guest folios and settlements.
However, over time the role of the PMS has grown and it has become the hub, managing the interfaces with all of the other systems used in a hotel from central reservations, door locks, POS, PABX, WiFi and Pay TV. 
Interfacing has traditionally been a difficult and costly exercise and is an issue which the industry has been working to address for sometime.  In fact Hospitality Technology Next Generation (HTNG) was founded in 2002 as a not-for-profit trade association to develop standards for the hospitality industry and has certainly helped. 
Today many vendors are now embracing open APIs or standards, which make interfacing easier. However, the PMS is still generally the hub and the interfaces are based on one-to-one integration. 
From a technology standpoint should we be asking ourselves:
"Why is the PMS still playing the central/pivotal role and is this helping or hindering the implementation of new technology?"
To use an analogy, a one-to-one interface is like having an electrician install a new powerpoint in your house every time you get a new device that needs power. As you can imagine, that would be time consuming and expensive, so we don't do it. What we do instead, is buy a power board.
I think you have probably already worked out where I am going with this and you are saying Ok, so what is the hotel interfacing equivalent of a power board. The answer is a Service Bus or an Enterprise Service Bus (ESB) whose principal role is to manage messaging between systems. 
ESB platforms have been in broad use for more than 20 years in high transaction volume environments like financial services.  Some hotel groups have been using ESB's for a number of years, but in each case the hotel group or its vendor wrote custom connectors from their existing systems to the ESB.  However, in the last 5 or 6 years, several vendors have launched hospitality-specific ESB solutions with prebuilt connectors to commonly used systems from different vendors.
With an EBS, the systems all "plug into it" and the PMS is one of the systems as is the Call Accounting, POS, Door locking etc.  The PMS is no longer the central hub and no longer "calling the shots".  Information from all the systems is transferred and shared as needed.  What this means is that if you want to add or replace a new system, you no longer need to factor in if it is compatible with your PMS.  In addition, 'interfacing' the new system with a EBUS is generally inexpensive.
To explore the limitations of the current setup where the PMS is the hub, further using the analogy of a power appliance.  Let's say your fridge broke or has become unreliable. You couldn't  just go out and replace it with any fridge you like, you know, the one with french doors.  You would have limitations, say one that could fit in the pre-existing space.  So then you have to narrow down your options even though your family may have grown, you entertain more and the lovely one with french doors and a water dispenser is really what your current circumstances need.
So to bring it back to your property, let's say you are looking at a new door locking solution, you have done your research and found the perfect solution. However upon checking it does not interface with your PMS, in which case you have to choose one that does instead of your preferred option.
With an ESB your choices aren't limited by the PMS, so you can have any fridge or door locking solution you desire.  In addition, there are no costly renovations making a bigger space for the fridge or having a custom interface written for your preferred door locking solution.
For hotels an ESB can offer some key advantages:
System replacements are easier as the PMS is no longer the hub. If we go back to the powerboard analogy you can mix and match old and new systems by simply plugging them into the service bus (ESB).
Generally an ESB is both cloud and on-premise, which allows a hotel or hotel group to place systems where they are best suited
An ESB creates a central point so that systems that were never able to talk to one another are now able to converse seamlessly. At the same time, all connected systems can be monitored and measured. Errors and failures can be identified and resolved before impacting your operations, or the guests' experience.
CitizenM who has been using a service bus solution for many years now has real-time data that can be viewed on a dashboard that allows the hotel to monitor areas that need attention even before the guest notices there is a problem. This can be done from anywhere in the world with an internet connection.
The guest of the future will expect more from a hotel and it's technology. When I say future, I am not talking about years from now. I am talking about the guests that will be returning to our properties in the next 12 months. These guests may not have been that tech-savvy before, but the pandemic has introduced them to Zoom and QR codes. There has been a strong push towards contactless and they now favour using their own device which they know and trust.
Contactless is becoming an expectation that will see hotels introduce web-based check-in for guests prior to arriving at the hotel (we have been doing this with airlines for years), keyless entry or digital key, digital compendiums, F&B ordering, and service requests, most likely all done on the guests own phone.
Delivering these solutions to the guest can be best achieved when systems are integrated and an ESB could very well be the key.