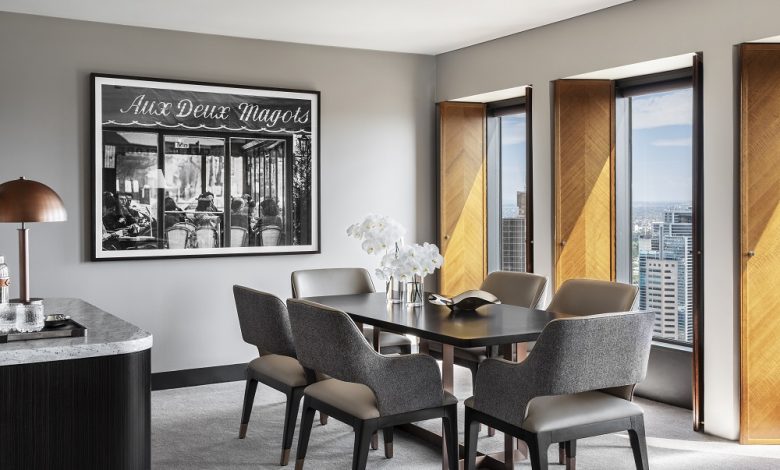 Having undergone a major refurbishment in recent months, the Sofitel Melbourne on Collins is once again welcoming guests.
As part of the $15 million refurbishment, each of the property's guest rooms has been refreshed with new state of the art modern room fixtures, contemporary furniture and French-inspired photography, all designed to create an ambience that the hotel says is akin to a Parisian apartment in the heart of Melbourne.
One of the hero furniture items in each room is the signature armchair and footrest with its striking deep blue colour, designed to reflect both the colourful streetscape of Melbourne and its laneway artwork and also drawing on the French flag.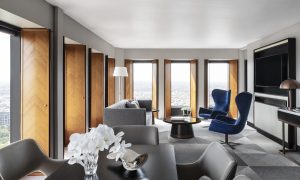 As part of the refurbishment, a joint photographic project between Australian photographer, Jon Rendell and Parisian photographer, Claire Ropartz has been created that features over 2,000 artworks celebrating the relationship between Melbourne, and in particular the Paris end of Collins Street, and Paris.
Sofitel Melbourne on Collins general manager, Clive Scott AM believes the new-look guest rooms showcase the hotel's timeless elegance and continued commitment to the arts.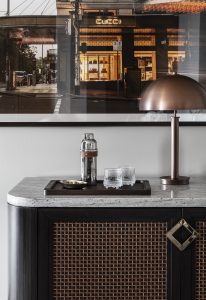 "After undergoing a $15 million refurbishment, we're excited to welcome guests to enjoy our stylishly refreshed guest rooms that evoke a feeling of calm and luxury in the heart of Melbourne," Mr Scott said. 
"Sofitel Melbourne on Collins is proud to support Melbourne's arts and cultural scene and as such, has incorporated French inspired photography in the new guest rooms that celebrate the uniqueness of both Melbourne and Paris."